Parade Timeline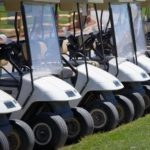 Carts will be available for decoration on Friday, Oct. 14 at 7:30 a.m. in the K Bldg Parking lot.
All decorations must be in place and in working order by 11 a.m. At this time, the Homecoming Committee and Judges will preview the golf cart's appearances. The parade will begin approximately at 11:30 am and will follow a predetermined route through the BC Courtyard from the K building through the center of campus, pausing in front of the fountain for judging then exiting past the Carlson.
The parade will continue along Snoqualmie River Road back to the K Building parking lot. Maps will be provided. The parade should be finished by approximately 12:30 p.m.
Theme: Decades
Prizes for:
School Spirit
Most Creative
Judges Choice
Official Rules
Faculty, Staff, Students are encouraged to enter.
The submitted theme must be in good taste. It may not contain any political, religious, ethnic, sexual or inappropriate references
Questions? Contact Laura Gettleman, Institutional Advancement,  A101 – (425) 564-2664
Last Updated September 27, 2016