---
New and Returning Students Welcome!
We are here to help you get ready to learn
Stay home. Stay safe. Study online.
The best way to reach us is at highschoolplus@bellevuecollege.edu.
Online Application/Registration is now CLOSED for new and returning students. Please see our site in June to apply for Summer Qtr.
If you are 16-20 years of age, please visit the CEO website option to apply.
Please contact our HS+ Navigator if you are interested in Summer quarter for either HS+ or GED: email (e.rodock@bellevuecollege.edu) or call (425.564.2342)  We begin Summer registration in early June.
Tuition for ABE,HS+,HSC (GED®) and ESL is $25
Help with payments (Tuition Waivers) is available with a: Quest card, unemployed, DSHS, SSI, WIC, HUD, Free or reduced lunch, or have a letter from a community organization. Please ask us for more information, abe@bellevuecollege.edu .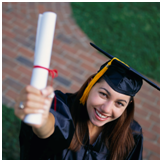 GED® Test Preparation classes at Bellevue College are designed for students with well-developed reading skills to:
Review and prepare for the four GED® tests: Reasoning through Language Arts, Social
Studies, Science, and Mathematical Reasoning.
Identify readiness to take the GED® tests based on in-class practice tests.
Develop test-taking strategies and study skills.
Important Links
Last Updated April 12, 2021