---
New and Returning Students Welcome!
Winter Quarter starts January 11th. Orientation classes will begin January 4th
We are here to help you get ready to learn
Stay home. Stay safe. Study online.
The best way to reach us is at highschoolplus@bellevuecollege.edu.
WINTER REGISTRATION IS CLOSED FOR NEW AND RETURNING STUDENTS!
IF you are seeking a High School Diploma or GED please email e.rodock@bellevuecollege.edu or call 425-564-2342
If you are a NEW student to the GED Program, please schedule an appointment with Elizabeth Rodock.
If you are a RETURNING STUDENT, please e-mail: highschoolplus@bellevuecollege.edu
Tuition for ABE,HS+,HSC (GED®) and ESL is $25
Help with payments (Tuition Waivers) is available with a: Quest card, unemployed, DSHS, SSI, WIC, HUD, Free or reduced lunch, or have a letter from a community organization. Please ask us for more information, abe@bellevuecollege.edu .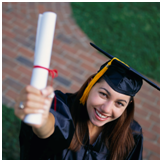 GED® Test Preparation classes at Bellevue College are designed for students with well-developed reading skills to:
Review and prepare for the four GED® tests: Reasoning through Language Arts, Social
Studies, Science, and Mathematical Reasoning.
Identify readiness to take the GED® tests based on in-class practice tests.
Develop test-taking strategies and study skills.
Important Links
Last Updated January 13, 2021