---
New and Returning Students Welcome!
We are here to help you get ready to learn
Stay home. Stay safe. Study online.
The best way to reach us is at highschoolplus@bellevuecollege.edu.
Summer online Application/Registration is now OPEN. Please fill out our application and WABERS form HERE. New Student orientation will start June 21st.
NEW Students aged 16-21 may be interested in CEO program. CEO helps students to work towards an AA degree, GED, high school diploma or professional/technical certificate. For more information, go to CEO Website
If you're receiving Basic Food or cash assistance from DSHS, Workforce Education may be able to help pay for textbooks, childcare, and transportation – apply online to see if you qualify.
Please contact our HS+ Navigator if you are interested in Summer quarter for either HS+ or GED: email (e.rodock@bellevuecollege.edu) or call (425.564.2342) We begin Summer registration in early June.
Tuition for ABE,HS+,HSC (GED®) and ESL is $25
Help with payments (Tuition Waivers) is available with a: Quest card, unemployed, DSHS, SSI, WIC, HUD, Free or reduced lunch, or have a letter from a community organization. Please ask us for more information, abe@bellevuecollege.edu .
GED® Test Preparation classes at Bellevue College are designed for students with well-developed reading skills to: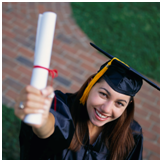 Review and prepare for the four GED® tests: Reasoning through Language Arts, Social Studies, Science, and Mathematical Reasoning.
Identify readiness to take the GED® tests based on in-class practice tests.
Develop test-taking strategies and study skills.
Important Links
Last Updated June 11, 2021