GED® Test Preparation courses are designed to help students who are preparing to take the GED®. They are not a requirement to take the GED® test.
GED® Test Preparation classes at Bellevue College are designed for students with well-developed reading skills to: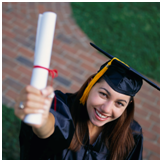 Review and prepare for the four GED® tests: Reasoning through Language Arts, Social Studies, Science, and Mathematical Reasoning.
Identify readiness to take the GED® tests based on in-class practice tests.
Develop test-taking strategies and study skills.
Eligibility
More details coming soon!
Important Links
Classes
Last Updated August 8, 2021