As of the end of business on 7/1/2021, the summer underage high school admission process is closed.
Summer Registration for Previously Admitted Underage Students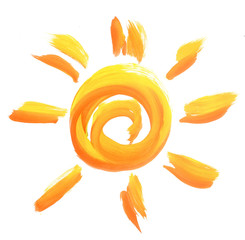 You may register for summer classes if you are under the age of 18, and you meet all of the conditions below:
You have not graduated from high school, and
You were previously admitted to the college by completing the general admission application, and
You previously registered for and completed at least one class prior to summer quarter
If you meet the conditions above, you must do one of the following:
Submit the Parent/Guardian Consent form using the online document submission process below, or
Complete all Running Start processes needed for you to register for classes fall quarter – fall quarter Running Start approval, also gives you permission to register for summer quarter.
Underage students taking classes during the summer pay the full amount of tuition and fees. Tuition waivers for Running Start and CEO (Career Education Options) students, do not apply during summer.
If you plan to take classes needed for high school graduation, it is your responsibility to work with your high school to make sure the classes you take meet high school graduation requirements. The college is not responsible for making sure your classes meet your graduation requirements.
Summer Admission for New Underage Students
We accept summer admission requests for new underage students who meet the following conditions:
You must be at least 16 years of age on the first day of summer quarter, OR
You must have completed your sophomore year as a high school or home-school student
Note: If you completed all the steps needed to register for fall quarter as a new Running Start student, you also have permission to register for summer quarter and do not need to complete this process.
Except for Running Start students as indicated above, you must submit the following documents using the Document Submission Process below:
Document Submission Process
Except for the General Admission Application, Submit the documents listed above using the green button below. This submission process requires you to log in using your NetID, which requires that you first be fully admitted to the college, and have a Student ID number and PIN, which is sent to you via email within a few days after you apply for general admission. 
Submit Underage Summer Admission/Registration Forms
New Underage Students
Underage students, who do not meet the requirements listed above, or underage students who plan to take classes during fall, winter or spring quarter, must complete the underage admission process as established on the Underage Admission Webpage, or apply for acceptance to running start, CEO, or other High School Programs.
Last Updated July 7, 2021