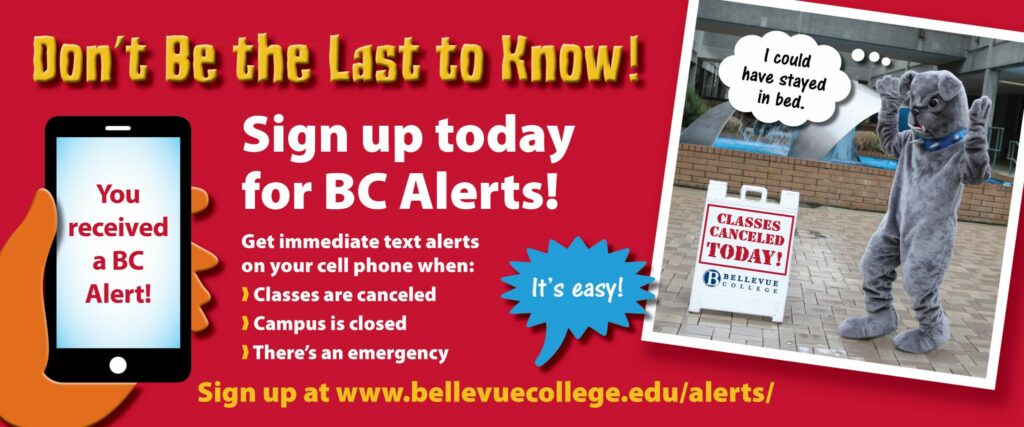 Bellevue College has partnered with Rave Mobile Safety to offer an emergency alert notification system called BC Alerts. TheBC Alerts service delivers reliable emergency text and email messages to you anytime there is an emergency on campus that poses a safety concern for the community. Emergencies are considered any event that poses a safety risk to the campus community.
You're automatically subscribed to BC Alerts if you have a BC email address. If you're new to BC or haven't signed up for your NetID yet, you can do this easily online anytime- Get your NetID and Email.
To receive SMS (text message) alerts please sign in and provide your mobile phone number. Normal text message and data rates may apply.
No Spam!
This system is intended specifically for communicating emergency notifications. The college will never send advertising or non-emergency announcements on this system.