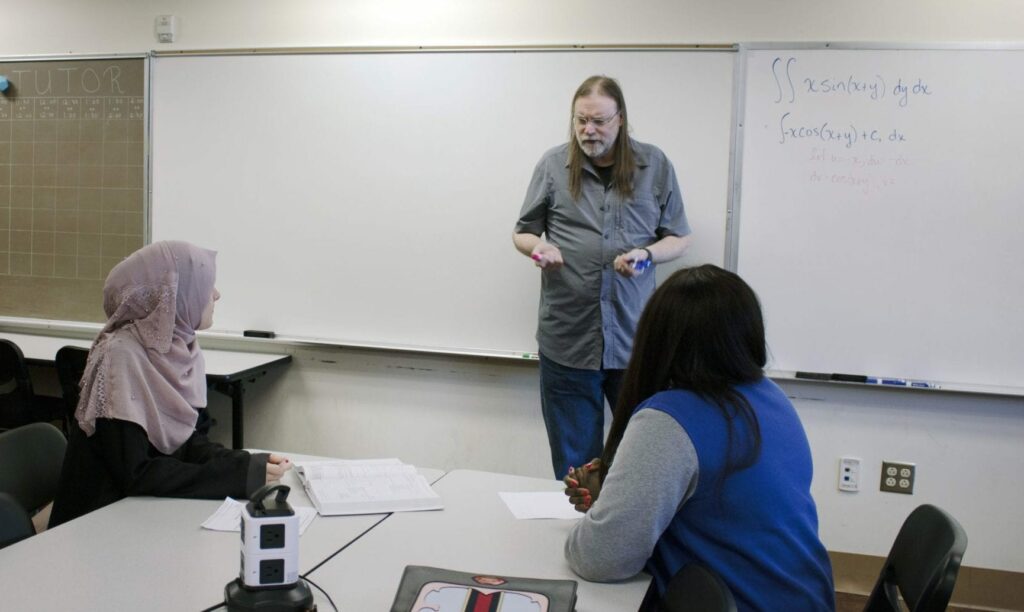 Apply Here!
Job Description
Salary: $16/hour Job Type: Hourly
QUALIFICATIONS/CORE COMPETENCIES
Minimum Qualifications:
Overall GPA of 3.2 or above, either currently or in previous education
A, A- or B+ in subject areas you wish to tutor
Approval for each course/subject area you plan to tutor in

BC Students: Need instructor approval
Non-students: Need departmental approval via unofficial transcript

Ability to attend tutor training sessions and complete FERPA and Title IX training
Preferred Qualifications:
Ability to communicate effectively with multicultural populations and to facilitate equitable learning
Patience and empathy for students' individual learning styles
Desire to empower students and help them become independent learners
Commitment to tutor at least three consecutive quarters
APPLICATION STEPS:
Complete a Tutor Application 
Email application and unofficial transcript to asc@bellevuecollege.edu
Applications will be reviewed in response to staffing needs
If positions are available, you will be contacted via email for an interview
*Instructors may email course recommendations directly to the ASC asc@bellevuecollege.edu
Please email asc@bellevuecollege.edu or call 425-564-2200 for further questions.
Training
Following approval of your employment, an orientation will be scheduled to complete hiring paperwork. You will need to present documents that prove work eligibility.
During the quarter, a mandatory 8-hour training session will be scheduled. Upon completion of the training and 25 hours of tutoring, you will receive an internationally recognized certificate verifying completion of the College Reading & Learning Association's tutor training.
Lab specific training may be required
Please email mathlab@bellevuecollege.edu, call 425-564-2492, or stop by D204 for further questions. Bellevue College reaffirms its policy of equal opportunity regardless of race or ethnicity; creed; color; national origin; sex; marital status; sexual orientation; age; religion; genetic information; the presence of any sensory, mental, or physical disability; gender identity or veteran status in educational programs and activities which it operates. Please visit https://www.bellevuecollege.edu/equal for more information.
Last Updated October 13, 2021