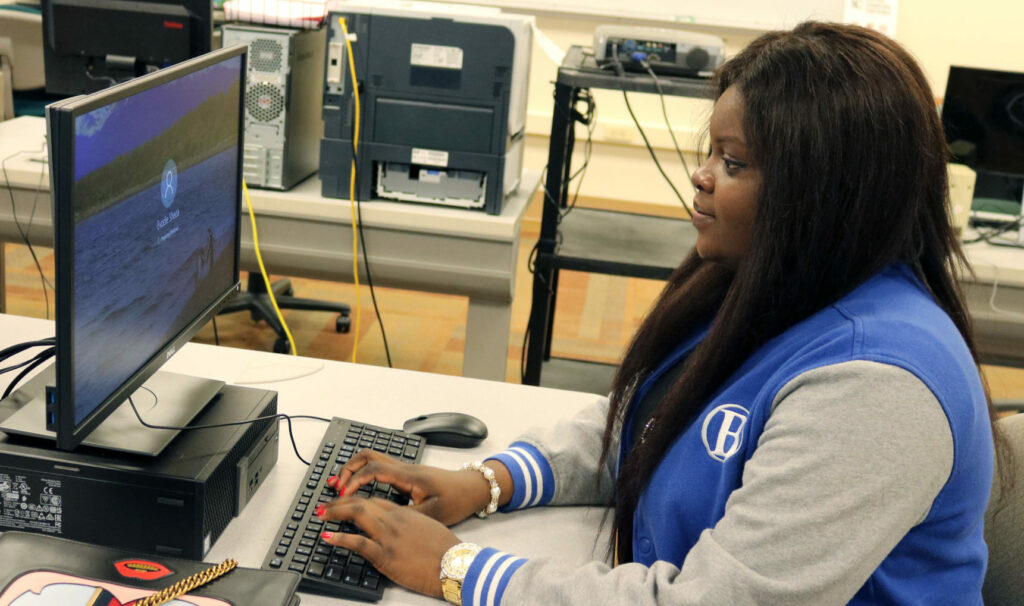 Since Bellevue College classes have moved online, the ASC is now offering access to ASC tutors remotely via Microsoft teams. If you want to participate, please make sure you have a working microphone on your device and follow the steps below. Microsoft Teams is part of Office 365, so every BC student has access to this product for free.
How To Access ASC Tutoring Via MS Teams
1. First, sign in to ASC Online Tutoring
Sign In Here
2. After logging in, you'll be presented with a link to the ASC Teams site–you'll also be emailed this link. Before you click the link, make sure you are using Chrome or Microsoft Edge as your web browser.
3. The link will prompt you to open Microsoft Teams. Unless you want to download MS Teams, choose to open it through the web app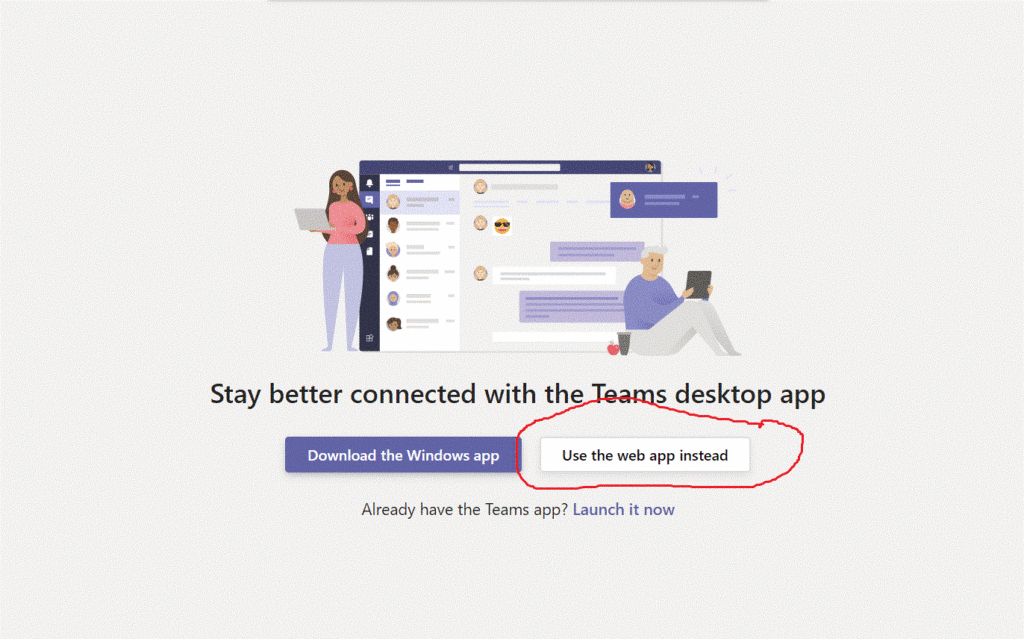 4. Once you've opened MS Teams, a tutor or ASC staff member will reach out to you to set up a meeting or chat
5. When your tutor makes a meeting request with you. Click "join" to join the meeting. Make sure your microphone is working. If your computer or headphones don't have a mic, you can use the chat to communicate.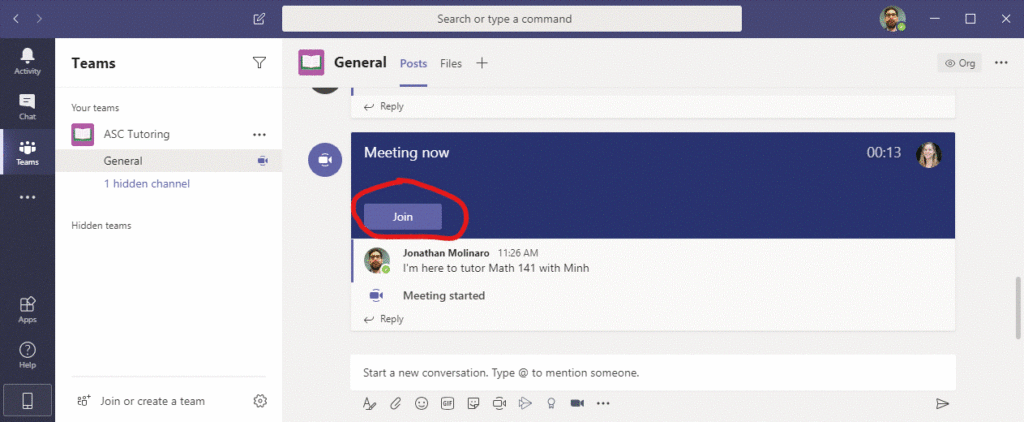 Tutor Did Not Reach Out?
1. If no one reaches out you, search for the "ASC Tutoring" team and on the left-hand menu, click "General"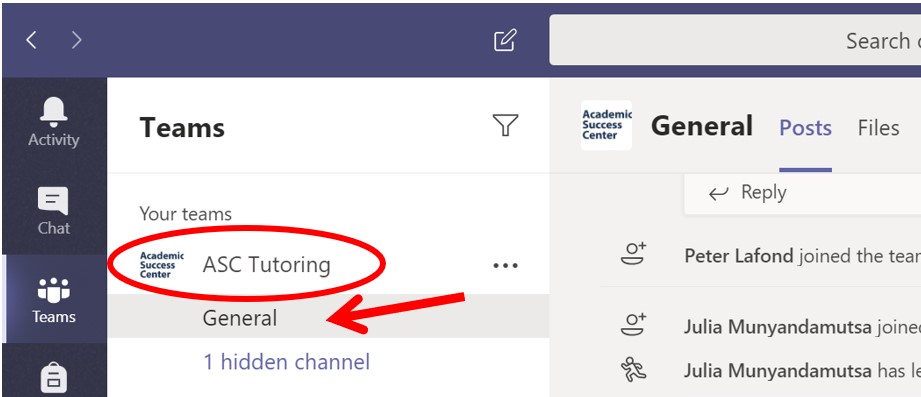 2. Then, use the chat bar at the bottom to ask for your tutor and subject
For example, type "I'm here for Math 130 with Jon!"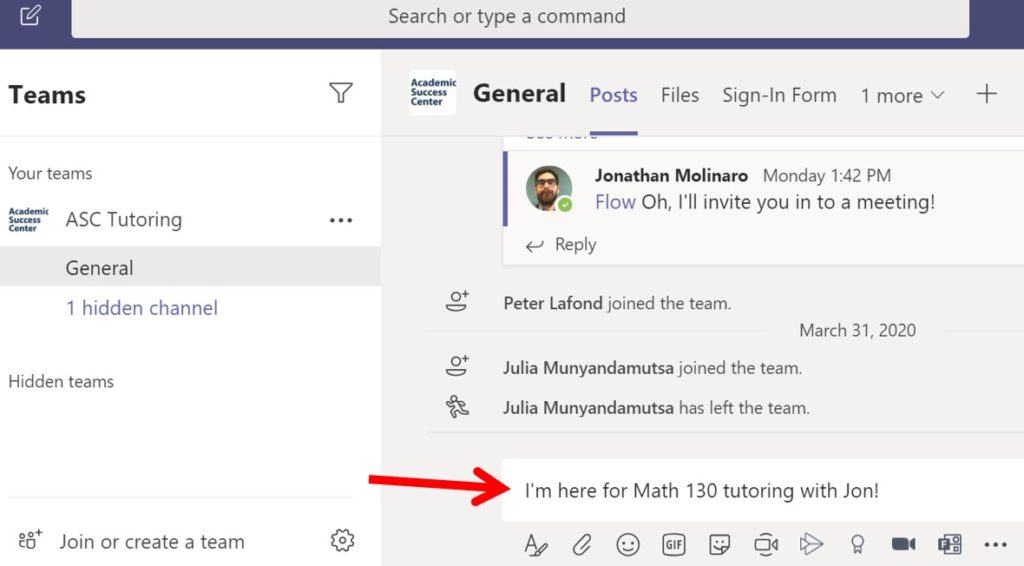 3. If no one is responding or assisting, please contact asc@bellevuecollege.edu or call 425-564-2200
More On MS Teams
For more information on how to access Teams, click HERE
Last Updated October 12, 2021