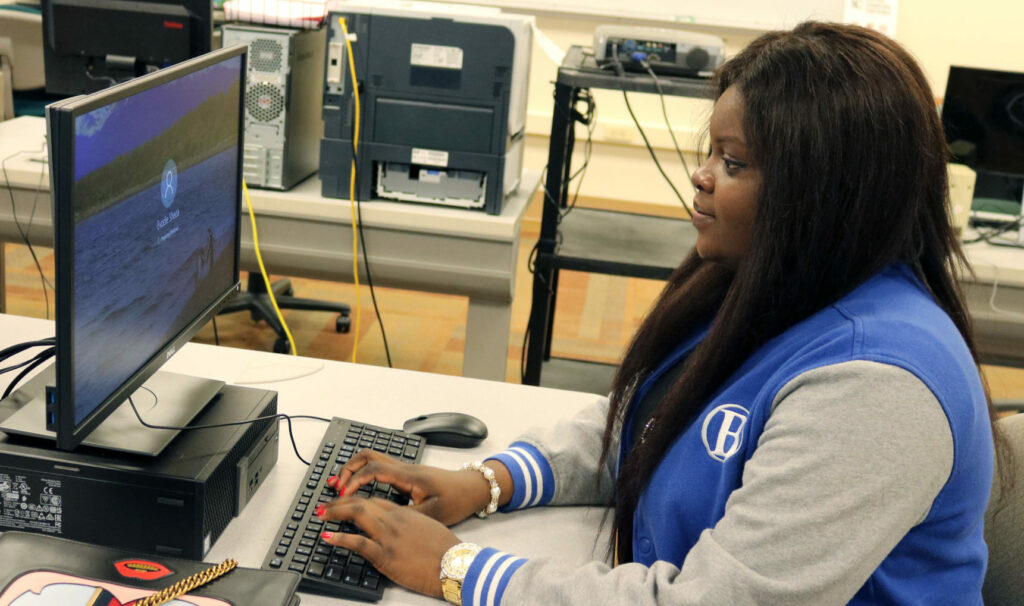 The Academic Success Center offers online tutoring and other online resources through a consortium of West Coast colleges/universities, including:
An Online Writing Lab
eQuestions: leave a quick question for tutors
Live Tutors in a virtual meeting space
Archives of your submitted work
A calendar of upcoming tutor shifts
A searchable resources repository
Access eTutoring Online
---
Informational Video
---
Common Questions
Who will be tutoring me?
The tutors for eTutoring Online are provided by participating institutions. There is no guarantee you will be meeting with a BC tutor that has experience with specific BC courses. All tutors with eTutoring have strong content knowledge on specific subjects, must meet institutional qualifications, and are constantly evaluated to make sure they are providing the best possible assistance.
How do I join?
Online tutoring is free and easy. To access, visit the eTutoring Consortium platform and follow the instructions on the welcome page. If you have any issues logging in, contact the ASC front desk (425-564-2200) or email asc@bellevuecollege.edu
Online Tutoring Subjects
eTutoring currently offers online tutoring in the following subjects:
Accounting
American Sign Language (ASL)
Anatomy & Physiology
Biology
Calculus
Chemistry
Organic Chemistry
Communications
Computer Network Administration
Computer Science (Java & C++ only)
French
Intro to Engineering (Mechanical & Electrical Only)
Intro to Psychology
Japanese
Math (Developmental through Trigonometry)
Microsoft Office (BTS classes)
Physics
Spanish
Statistics (Math 130 & BA 240)
Web Development (HTML, CSS, and WordPress)
Writing
Last Updated April 13, 2023