Featured News in Men's Tennis: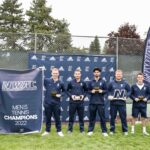 Bellevue College men's tennis won the NWAC title Sunday at the Wenatchee Racquet & Athletic Club. The 'dogs took home the team title with 112 points, winningfour of the five singles brackets and the number one doubles title. Dario Ristovski for Bellevue was the winner ...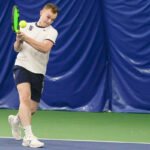 Lewis & Clark men's tennis posted an 8-1 win over Bellevue College in their regular-season finale on Saturday afternoon at the L&C Tennis Bubble. The Pioneers jumped out a to a 3-0 lead after doubles and won five of the six singles matches to earn ...
Bellevue College men's tennis opened up the 2022 campaign under first-year Head Coach Micah Perron in strong fashion with a 6-3 win on Friday over Willamette and a close  5-4 loss to Linfield on Saturday. In the Friday win, it was a sweep in singles ...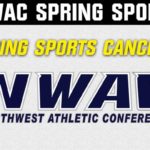 The Northwest Athletic Conference has decided to cancel all spring sport competition and NWAC Championship events, effective immediately.
The Bellevue College men's tennis team opened up NWAC play under new Head Coach Jennifer Weller in winning fashion, defeating Spokane on Saturday March 7 10-0. No individual match details were reported. On the following day, Bellevue traveled over the lake to take on NCAA ...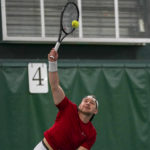 Bellevue College men's tennis bounced back from a rough opening-week with a convincing 8-1 win over host University of Puget Sound on Friday afternoon. The Bulldogs won in straight sets in six of the seven singles matches that the Bulldogs won. The 'dogs' Stefano Wirawan ...
More ..
Last Updated November 22, 2022