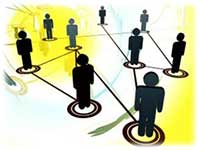 An important function of the Center for Career Connections is to establish professional relationships with local employers.
We seek to:
Connect employers with faculty and programs at the college
Develop new internship opportunities and identify job openings for students
Arrange for employer participation in classes, workshops, job fairs, mock interviews, and hiring events
Identify potential members of Program Advisory Committees
Increase collaborative projects between the college and employers
Identify potential supporters for grant proposals
We would be happy to help arrange for employer participation in your classroom or generally to connect you to our employer contacts.
Please call Fabienne Mouton at (425) 564-2190 for more information.
Last Updated February 2, 2023