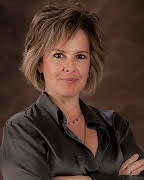 Name: Kristen Davey
Role/Title: Program Manager, Career Navigation Services, Work Study Coordinator, M.Ed
Education: Bachelor of Social Work, M.Ed.
What I Do:
I have been working in career services and teaching for over 20 years and enjoy helping students with career exploration, decision making and planning and helping people prepare (resume, cover letters, LinkedIn, interview practice and job search) as they are preparing to seek internships and jobs.
What I Love About My Role:
I love providing students with information and resources that can help them to achieve their goals and watching the 'lightbulb come on'.
Take advantage of all the resources available to you as a student, get involved- you will have a better overall student experience; do at least one internship or more to gain insight, confidence, and knowledge about your industry. Opportunities will not come knocking at your door, you MUST let people know your interests, passions, and superpowers and get out there!
Hobbies/Interests:
Art, music, and all things outdoors!
Fun Facts:
I was born in a gas station and delivered by my dad in the middle of nowhere during a snowstorm.
Last Updated February 2, 2023