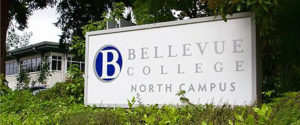 As many of you may know, COVID-19 and its implications have had a profound effect on educational institutions across the county. While more and more courses are moving to virtual learning platforms (e-learning), some programs are not easily migrated to these virtual environments, or there is not enough interest for them to continue for the time being. 
Due to low enrollment, we will be suspending four of our program areas after the Fall quarter: Art and Design, Personal Enrichment, Teen, and Translation and Interpretation programs. Please note, students currently enrolled in the Digital Photography Certificate Program and Translation and Interpretation Certificate Program will be given the opportunity to complete these programs.
Beginning Winter quarter, Community Education will continue to offer our Language and Retiree (TELOS) programs. For Design and UX courses you'll find them at Tombolo Institute at Bellevue College.
We have made changes each year, but with the additional pressures outside of our control, we must now make significant changes. This decision is impacting a big portion of our community from students, staff, and faculty. We thank all of those affected for their commitment and contributions to our community.
We hope these changes will help us overcome the challenges ahead and will prepare our community education programs for growth in the future so we can support our community the best we can.
Sincerely,
Jennifer Sohonie
Executive Director, Continuing Education
Last Updated October 28, 2020