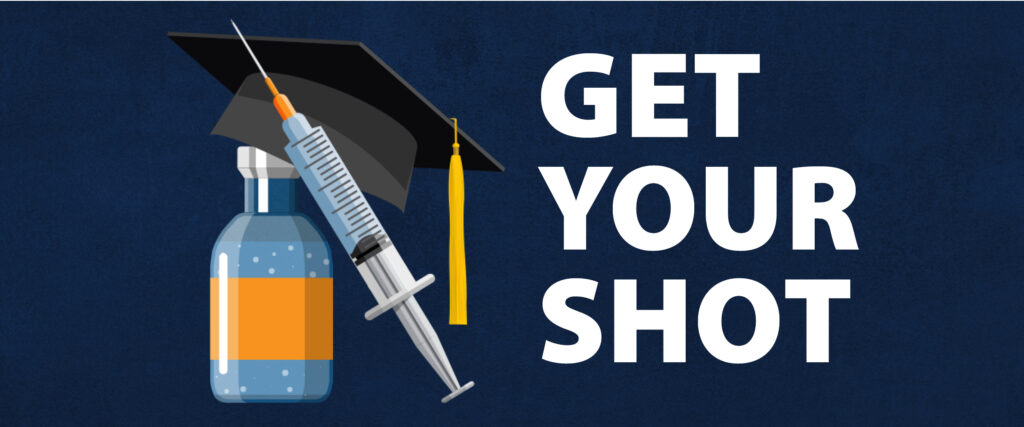 The selection process is underway! Students should check their email daily between July 23 – July 30 to see if they've been selected.
Bellevue College is proud to announce the BC Vaccine Incentive Program to keep our campus safe, and healthy! Our goal is to help increase the number of vaccinated people in our state and support student success. Thanks to funding from the Washington State COVID-19 Vaccination Incentive Program and the Bellevue College Foundation, eligible students may be selected for scholarships that range from $250 to $400.
Student Eligibility 
Students who are eligible for the incentive program will be automatically included in the selection process – no need to apply!
To be eligible, a student must meet all the following criteria:
Completed six or more credits during Spring Quarter 2021.
Declare an intent to attend BC in the Fall of 2021.
Provide proof that they have received at least one shot of their COVID-19 Vaccine Regimen.
How it Works
BC will award scholarships to fifty (50) randomly selected eligible students. Students who have received their first vaccination by June 30, 2021, will be eligible for a $250 scholarship for the Fall 2021 Quarter.
Students who are not yet vaccinated have an added incentive to get their first vaccination dose by July 22, 2021. Selected students who receive their first vaccination dose between July 1 and July 22, 2021, will be eligible for a $400 scholarship for the Fall 2021 Quarter.
Selection Process
On July 23, 2021, 50 students will be selected. Students who are selected will be contacted via email and text. Students have three (3) business days to respond to make an appointment to participate in a Teams call with an authorized BC employee who will visually verify the student's vaccination record. For any student who does not respond or provide proof of vaccination, another student will be chosen from the selection pool until all scholarships are awarded.
Once verified, the student must complete the acceptance form. After the student signs the acceptance form, the $250 or $400 scholarship will be credited to their student account before the beginning of Fall 2021 Quarter.
Vaccination Locations
There are plenty of ways to get vaccinated for free in King County! Visit the King County website to find a vaccination clinic near you.
Acceptance of a Vaccine Incentive Award may affect a student's eligibility for and calculated amounts of Federal Financial Aid and/or Public Assistance Programs.
Last Updated July 30, 2021