If you previously spent a lot of time carefully designing your Canvas pages and you don't want to make changes to them, you can still use Cidi Labs to convert any page into a template. When a page is marked as a template, it becomes easily available to use in other spaces in your course or in other courses.
---
Open the page you want to convert to a template by clicking edit at the top of the page.

2. In the title text field, add "[Template]" at the start of the title. Be sure to use the square brackets and to use a capital T in the word Template.

3. Save your changes.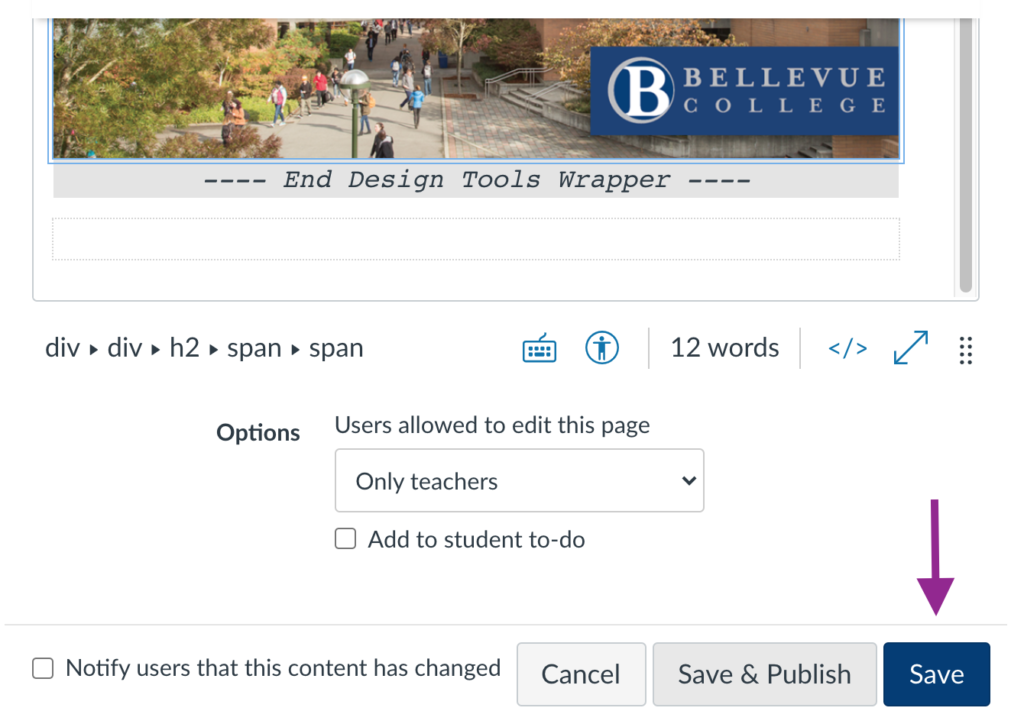 Last Updated February 18, 2021