How will your students access your course in case of a campus-wide shut down?
Communication:
Instructors:
Establish notification procedures for students (both to and from); reduce or eliminate unnecessary student trips to campus when the instructor cannot make it to campus.
Design-in multiple, flexible communication and learning strategies and options that do not rely on in-person contact or delivery—for example, use BC Outlook email, Canvas Announcements, Canvas Conversations/Inbox, Zoom, Panopto, Conference Tool (uses Big Blue Button), Microsoft Teams, etc.
Please extend the due date on Assignments and Quizzes/Exams in Canvas if needed.
Provide multiple modes and opportunities for students to engage with content and demonstrate understanding.
Offer review sessions and office hours on Zoom, Conference Tool (uses Big Blue Button), Microsoft Teams,
Students:
We realize many students don't have computers or great internet access at home. However, many have smartphones and can download the Canvas student app and get access to you classes. Being flexible will be the key as you end the quarter.
You can login to Canvas
From our BC website Canvas login link
Login to Canvas directly using the url: bc.instructure.com
Our Canvas instance is hosted on the Instructure Canvas company website and not on the BC campus.
Check the Canvas Status Page for updates on Canvas.
For Instructors who use Canvas minimally:
You will need to activate/publish your course in order for students to access it.
Login in to Canvas and search for your Canvas course.
Hide all the Navigation tools that will not be used.
Send an email using Outlook, so students are aware that there is a Canvas Site available. For questions on using Outlook or any Microsoft tools please contact ITS.
Record a lecture with Panopto
Instructional video capture tool: Panopto
You can easily use Panopto to record and share video and audio of your computer screen and webcam with your students. Panopto is a web-based screen casting tool. It's integrated into Canvas and it allows you to capture and share lectures, tutorials, demonstrations, and such.
Host a virtual meeting using Zoom
You can schedule a virtual meeting using the Zoom video conferencing application. You'll need a computer with a microphone and webcam for this to work best. Your students can join using a computer, tablet or even phone.
Request an account on Zoom via a ITS Service Desk ticket.
You can watch self paced videos and setup a virtual meeting using our quick reference guide.
Learn how to use Zoom by Requesting Zoom training using the Request Center
Host a virtual meeting using Teams
You can schedule a virtual meeting using the Microsoft Teams conferencing application. You'll need a computer with a microphone and webcam for this to work best. Your students can join using a computer, tablet or even phone.
All students, faculty and staff are able to access and use Microsoft Teams to use the instant messaging and conferencing features at any time.
Find Teams training provided by ITS. ITS recommends visiting the Microsoft Teams ITS Quickstart Guide for help. Review the guidelines for Getting started with class creation in Teams.
If you need support on using Teams, contact ITS. You can also use the ITS Service Desk to get support with Teams.
Big Blue Button
Conference/Online meeting tool via the Big Blue Button
Canvas provides an Conference/Online meeting tool using the "Big Blue Button" which is integrated inside Canvas. You do not need to integrate this tool, it is available for all Canvas users.
Go to Course Settings
From the Navigation tab, activate the Conferences tool.
---
Respondus 4.0 – Convert a Word quiz to Canvas quiz ready format.
If you need to convert a quiz, please make sure your Word document is formatted correctly as shown on the Respondus Guide. Download the sample file from the website to review the format.
---
Respondus Lockdown browser and Monitor
Respondus LockDown Browser is a customized browser that increases the security of test delivery in Canvas. Respondus Monitor is used to capture the audio and video of students while they take their exams and requires the use of Respondus Lock Down Browser.
For a complete list of features, visit the Respondus web site. It's also recommended that you view the demonstration videos for Respondus Lockdown Browser and Respondus Monitor.
Review our best practices guide on our eLearning web page to get started.
---
Register for Canvas 101!
If you need more training on how to use Canvas, don't delay! Learn how to use Canvas to post your course materials and keep your course going, even though campus may be closed! Register for Canvas 101!
You will learn how to prepare for emergencies that may result in campus closure by having your course syllabus, course objectives, announcements, and reading materials available in Canvas for students to access at any time.
---
We're here to help.
If you need assistance, please send an email to elearning@bellevuecollege.edu or create a Request Center ticket.
eLearning staff will be on standby if you need any type of Canvas help. Please reach out to Heather Rane (Digital Learning Coordinator), Ron Austin (Digital Learning Manager) or Sukirti Ranade (eLearning Director).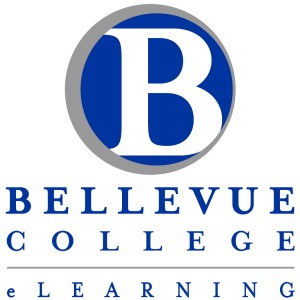 Last Updated February 3, 2023