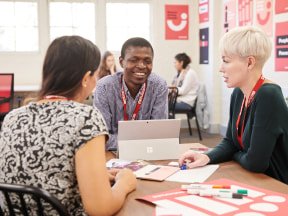 Do you have a teaching philosophy? Do your students know what it is? Could you articulate it in writing? What about in an in-person interview?  A statement of teaching philosophy is often a requirement for tenure-track teaching jobs (and increasingly for adjunct teaching jobs as well) and being able to articulate your teaching philosophy can also be helpful for promotional purposes.  Sample statements of teaching philosophy will be shared with participants.
2 Wednesdays, January 12 + 26, 2:30-3:30 p.m.
Register today to polish up your Teaching Philosophy Statement! 
For more information, contact Ron Holland, CRP Lead 
Last Updated November 22, 2021