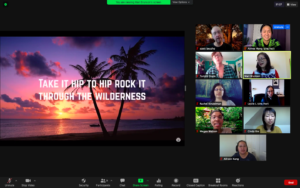 Welcome to our BC Faculty & Staff Singing Group! This is a great opportunity to take some time away from your work and meet other colleagues from campus! For Fall Quarter, we will meet every other Friday and make music together from the safety of our own homes! Aimee Hong, Faculty of Music at BC, who specializes in voice, concert choir and group piano will lead us in these vocal sessions. Come join our vibrant musical community. No experience necessary!
Every other Friday,  2:30 – 3:30 p.m. on October 8, 22, November 5, 19, and December 3
Virtual Meetings on Zoom
Sign up and drop by when you can!
For more information, contact Aimee Hong, A&H or Allison Kang, Science
Last Updated October 28, 2021