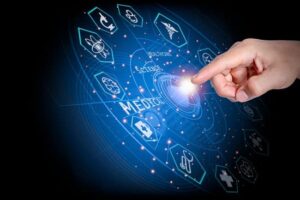 Why Interdisciplinary Studies – IDS programs provide students with valuable learning opportunities to synthesize ideas and information from multiple disciplines. They learn to see connections between seemingly disconnected areas of study, thereby developing new insights and potential innovations in areas of interest to them. They become more effective communicators, critical thinkers, reasoners, and appreciators of diverse perspectives. The collaborative skills they develop will transfer to new settings, both academic, work, and other realms of their lives.
What are you passionate about teaching? Stranger Things: Science Fiction and Fantasy writing? Environmental Science, Pop Culture and the Media? Social Justice Movements and changing laws? Come find out how to create a 10-15 credit Interdisciplinary Studies (IDS) course to be taught at Bellevue College. We will brainstorm your classes, help you find your team to teach with, and show you how to complete the application process at the college. This training is hands-on and taught from two instructors who have taught multiple IDS courses at Bellevue College. This workshop will be fully online in the fall quarter to get you prepared to submit your application for teaching an IDS course for the 2022-2023 or the 2023-2024 academic years. Don't be shy…come and get your creative juices flowing with that passion project that is there in your mind—let's make it happen!
Wednesday, October 13, 2:30-4:30 p.m. or Thursday, October 28, 3-5 p.m.
Register Here  to receive the calendar invitation and session link
Please contact Charlene Freyberg, IDS Chair, and Carol Anderson, Social Science, for questions!
Last Updated November 22, 2021