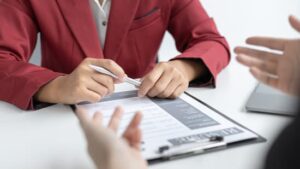 You've made the first cut, and maybe even the second!  Now you are called in for the interview. An interview for a full-time faculty position may include a variety of components: a campus tour, a meet and greet, a timed question/answer session, a writing prompt, or a teaching demonstration.  Learn more about interviews and consider ways to practice so you are prepared to impress!
2 Tuesdays, February 15 + 22, 2:30-3:30 p.m.
Don't miss this opportunity! Register to prepare for your interview.  
Got questions? Contact Archana Alwar, Adjunct Mentoring Lead, or Tonya Estes, Faculty Commons Chair.
Last Updated November 22, 2021