Every quarter, the Faculty Commons publishes a program with all our events and additional information in a *.PDF format.  Past events published on our website are listed below.
Programs (PDF)
Winter 2020
Spring 2020
Summer 2020
---
Past Events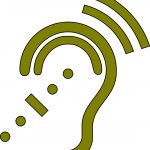 When you get a Letter of Accommodation that is four pages long, do you take it on confidently, or do you panic, wondering how you will ever handle it all? Whether you are new or seasoned faculty, sometimes accommodations can surprise us, and we're not sure what to do. Join the "Accommodations Unwrapped" faculty group ...
Read more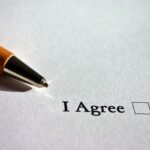 Learn about your rights and your responsibilities as an adjunct instructor at Bellevue College. We will cover course assignments, office hours, promotion, annual/multi-annual contracts, class caps, course evaluations, performance reviews, participation in college governance, professional development, leave, unemployment insurance, child care benefits, and more. Tuesday, April 21, 12:30 – 1:30 p.m. via ...
Read more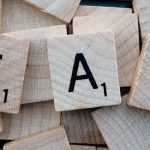 (The answer is, Yes!)  Reading Apprenticeship Basics Have you had students who struggled with the content of your course and you wondered if their reading comprehension skills played a role? Have you ever thought about how you, an expert in your discipline, make sense of the literature in your field? Reading Apprenticeship (RA) bridges the ...
Read more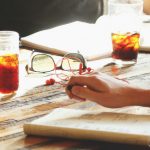 How do you grade and assess team projects? Do you give the same grade to the whole group? Do you assign roles and sections to allow individual grading? Do you have students evaluate one another's contributions? And how do you know if students have really become better team players over the course of the quarter? ...
Read more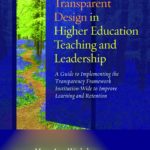 Poly-synchronous: To do an assignment charrette, you and a partner will meet once via Zoom or Teams based on your availability. Otherwise, all work is completed asynchronously on Canvas. Purpose: Many of you have heard of TILT by now – an assignment framework that promotes transparency in learning and teaching. Now it is time to ...
Read more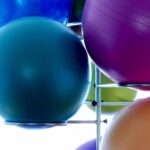 We got your back! A healthy, pain-free back contributes to overall well-being. Learn how to strengthen, stretch, and increase mobility of back supporting muscles. Learn tips and techniques for core activation and proper workplace sitting. We will also learn to use essential tools like bands and foam rollers. Wednesday, January 16, 1:00 – 2:00 p.m. ...
Read more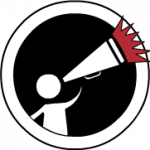 Join Gretchen Bird and Sue Nightingale in this informational session about benefits! You may already know about your healthcare benefit options, but do you know about DCAP? FSA? LTD? Tuition waivers? Bookstore discounts? Deferred Compensation? The Summer Childcare Subsidy? Curious about the different types of leave, "averaging" and/or the upcoming paid family medical leave? There ...
Read more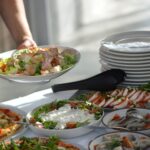 Do you eat behind your computer? Do you wonder what your colleague across campus has been up to? Would you like to meet with people in a relaxing way? Let's connect in the Faculty Commons over lunch. This lunchtime is for us to build community while fueling up for our busy day. The Faculty Commons has a kitchen ...
Read more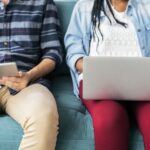 We just started the quarter and we may have students that are anxious and nervous. Do you know we can reduce class anxiety by connecting with your students using Canvas? Wednesday, April 4, 11 a.m. -12 p.m. D104E For more information, contact Archana Alwar, (aalwar@bellevuecollege.edu), Adjunct Mentoring Lead.
Read more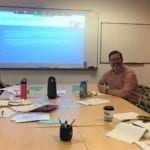 Are you looking for innovative ways to ensure all your students are learning what you hope they are learning in your class? Would you like some tips for enhancing the energy and building community in your classroom? CATs may be just the thing for you! Classroom Assessment Techniques (CATs) are simple, non-graded, sometimes anonymous, in-class ...
Read more
Last Updated July 1, 2020