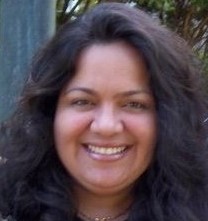 Biography:
I am passionate about mentoring adjunct faculty because it gives us an opportunity to grow, build community, and better support our students. I believe mentoring allows us to grow and be better instructors. I have been with Faculty Commons since 2016 supporting and mentoring adjunct faculty. I began leading the Adjunct Mentoring Program in 2017 and had the pleasure of working with amazing mentors and mentees. I enjoy welcoming and supporting new adjuncts every quarter.
I also create, co-facilitate, and facilitate workshops in the Faculty Commons in adjunct-related topics, including career development, student retention strategies, inclusiveness teaching strategies, UDL, and instructional design. I am a firm believer in "never stop learning" and I enjoy attending new workshops in Faculty Commons and through the Washington State Board for Community & Technical Colleges.
I began teaching Spanish at BC in 2002. In fall 2010, I was the Spanish Coordinator for World Languages where I advised students, supported and mentored new adjunct faculty. I'm originally from Puerto Rico. I earned my B.S. in Business Administration from the University of Puerto Rico and an M.A. from the University of Memphis in Romance Languages. I also served as an adjunct faculty in Green River College. Prior to BC, I was a full-time Spanish instructor and Chief Academic Advisor for undergraduate students majoring in Spanish from the University of Memphis, and an adjunct faculty in Southwest Tennessee Community College. In my free time, I enjoy spending time with my family.