Join us for our upcoming events!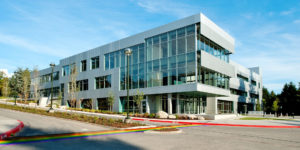 BC Rainbow Crosswalk Installation Drive
The LGBTQ Task Force (Faculty & Staff) and the LGBTQ Resource Center (Students) are championing the installation of three pride crosswalks at Bellevue College. You can join this cross-campus effort by making a gift to support rainbow crosswalks on the BC campus.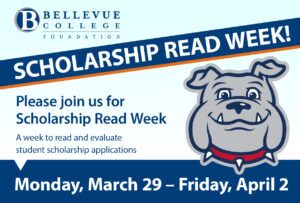 BC Foundation Scholarship Application Read Week
March 29 – April 2, 2021
Please join us for a week-long virtual BC Scholarship Application Scoring event, which will be held remotely, and will consist of reading and scoring assigned student scholarship applications, on your own and at your own pace.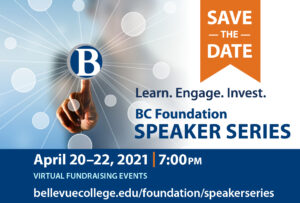 Learn. Engage. Invest. BC Foundation Virtual Speaker Series
April 20-22, 2021
In place of our annual Luncheon, this year the BC Foundation will host a Virtual Speaker Series. This three-night series will feature both internal and external speakers of a variety of themes.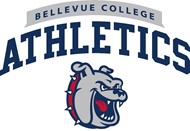 BC Athletics Golf Event:
March 29, 2021
Join BC Athletics for a day of golf at Glendale Country Club. The event will be a 4-person scramble and includes a box meal, drinks, snacks, and a gift bag provided on course. All money raised will support BC Athletic Scholarships!
Learn more and Register TODAY!
---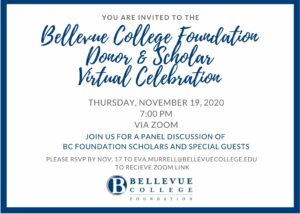 Donor and Scholar Virtual Celebration- November 19, 2020
The Foundation hosted the annual Donor and Scholar event virtually this year.  This year's event included a student scholar panel co-moderated by scholar alumni.  Donors and scholars spent the evening having riveting discussions through Q&A.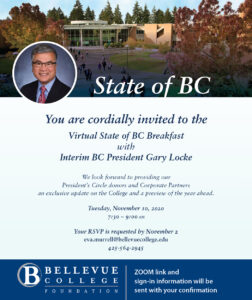 State of Bellevue College – November 10, 2020
The Foundation hosted the third annual State of BC event on September 18, 2019. Our President's Circle donors, as well as our Corporate Partners, were pleased to hear comments from Interim BC President, Gary Locke. Interim President Locke provided a review of the past year's successes and opportunities and goals for the upcoming 2020-2021 academic year.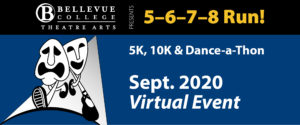 Bellevue College Theatre Arts Presents: 5-6-7-8 Run! – September 2020
Bellevue College Theatre Arts Department of Drama and Dance hosted this first annual event to support the productions of student performing artists. We are looking forward to growing and develop this event!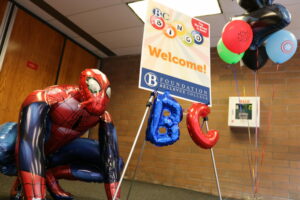 BC Superhero BINGO! – June 14, 2019
The BC community came out in superhero fashion wearing their best capes and masks! Players enjoyed good food, entertaining bingo rounds, and an event a superhero costume contest. Another great year with our hosts Waxie Moon and Big Wheel Bingo. We look forward to seeing everyone next year.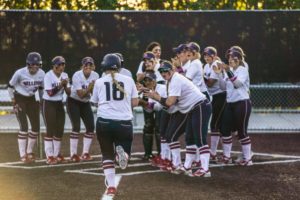 BC Softball – May 11, 2019
The BC Women's Softball team had a great turnout for their final home game of the season in a doubleheader win against the Skagit Valley College Cardinals. Fans enjoyed cold drinks, hot dogs, and excellent weather in a fantastic send-off for Head Coach Leah Francis. Coach Francis is concluding a fantastic 15-year run and will be retiring at the end of the 2019 season. Thanks for all your hard work Coach!
Become Exceptional Luncheon – April 24, 2019
Thank you to everyone that joined us at the 2019 Become Exceptional Luncheon. Together we raised more than $284,000 to build doors of opportunity for Bellevue College students pursuing their educational dreams and goals. We shared with this year's attendees, Bellevue College, and the Foundation's desire to provide a community where anyone with a passion for learning can achieve their dreams.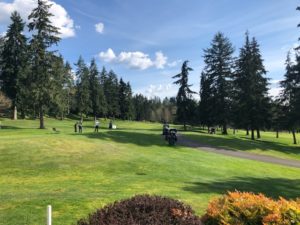 BC Athletics 2nd Annual Golf Tournament – April 1, 2019
BC Athletics staff and volunteers gathered to host a fantastic afternoon of golfing for community members and donors. The weather could not have been better, and fun was had by all. All proceeds benefit the BC Student Athlete Scholarship fund. Special thanks to all the sponsors who supported the event, and to Glendale Country Club for hosting!
For more information on Foundation events, please contact Eva Murrell, Events Manager & Board Liaison.
For more photos, visit our Facebook page.
Last Updated February 16, 2021