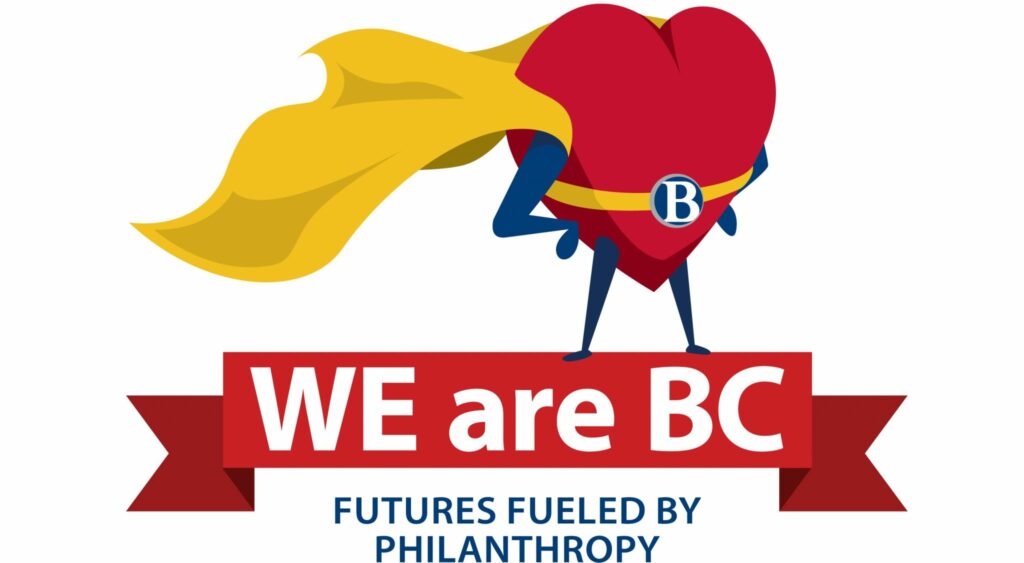 be philanthropic, help others and invest in our community's future
Pay it Forward 
Many opportunities you as a student have are made possible through annual gifts by faculty, staff and your peers. Ensure your classmates have the same experiences! Donate today.
Volunteer
It's FUN! Being engaged in philanthropy connects you to classmates, faculty and the BC community.
We have opportunities to make thank you calls, share your story in communications, speak at events and lead student philanthropy on campus. Let us know how you'd like to be involved.
Looking for other ways to get involved? We've got you covered!
Bring non-perishable food items to the BC Foundation Office, A101, and support the BC Food Pantry. You can also bring personal hygiene and toiletry items.
Want to start a fundraising campaign for a program or scholarship? Email david.seber@bellevuecollege.edu.
When you shop on AmazonSmile, select Bellevue College Foundation as your nonprofit of choice.
S2S We are BC. Futures fueled by student philanthropy and leading progress in our community.
Last Updated July 22, 2020