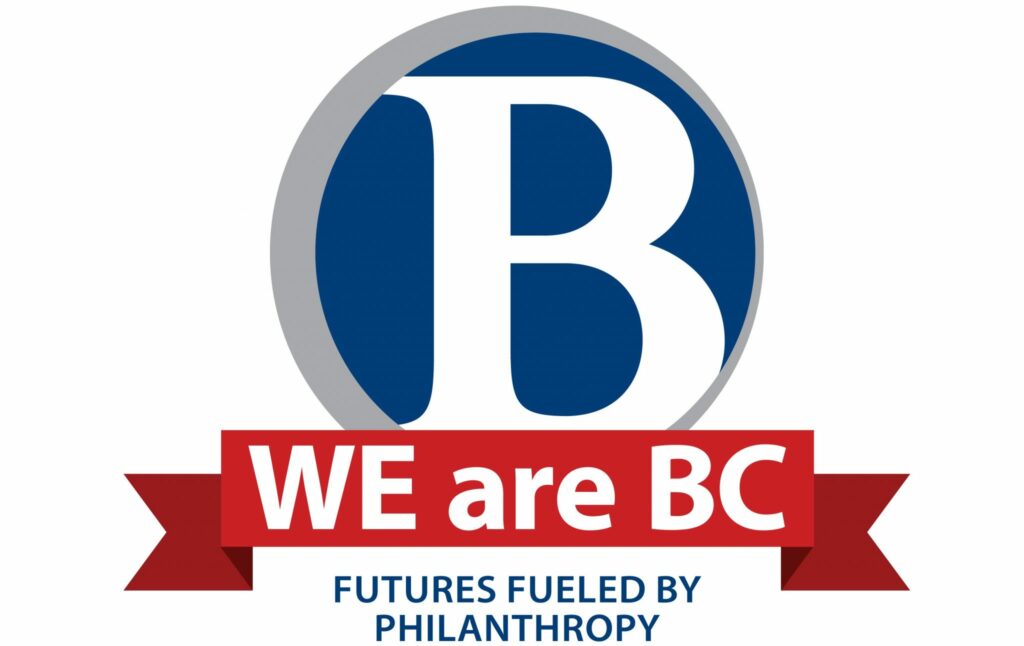 We are BC!  Alumni, faculty, staff, students and friends – Nobody knows BC better than you!"
Your investment in BC sustains every aspect of the College's values: student success, teaching and learning excellence, college life and culture and community engagement and enrichment. Each year, donors like you enable the BC Foundation to fulfill our commitment to support these values through awarding scholarships, recognizing faculty and staff, strengthening curriculum, supporting student programs and bringing innovative technology to classrooms.
We are BC. Futures fueled by philanthropy and leading progress in our community.
Fueled by philanthropy 
Our collaborative effort solidifies the foundation needed for BC to continue to provide lifelong educational development of its students consistent with their needs, interests, and abilities while strengthening the economic, social, and cultural life of our diverse community.
Many opportunities students have are made possible by generous annual gifts, and being actively engaged in philanthropy connects you to students, faculty and staff, alumni and the BC community.
Bellevue College is tax-assisted, not tax-supported. With only 24% of BC's revenue coming from the state, and nearly 1/3 of students in need of financial assistance not receiving aid, the funds we raise directly support BC students and the programs they enroll in.
Student philanthropy 
S2S We are BC is a great way for BC students to be philanthropic, help others and invest in our community's future. If you're a BC student, join today!
Leading progress in our community

BC contributes $172M into the King County economy

56% of the students in BC's Workforce Education programs are hired locally
According to Payscale.com, the mid-career average salary of BC graduates is $73,100
Join We are BC today!
Last Updated March 2, 2022