The Excellence Awards recognize outstanding faculty and staff members who demonstrate a commitment to excellence through their contributions to the campus and to the community. Awards of $2,500 each go to recipients in the following categories: full-time faculty, part-time faculty, classified staff, and exempt staff. Nominations may be submitted by students, faculty, administrators, staff, and trustees.
Nominations now closed for the 2022-23 Faculty & Staff Excellence Awards.
Nominations for the 2022-23 Excellence Awards were due by 11:59 PM on Friday, December 16, 2022. Awardees were announced at Staff & Faculty Community Day on APril 19, and will be celebrated during the Year End Celebration in June. If you have any questions please contact foundation@bellevuecollege.edu.
---
The Bellevue College Foundation is proud to announce the 2022-23 Faculty & Staff Excellence Award Recipients!
Classified Employee Award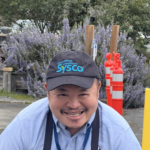 Pheng Moua – Food Services
Pheng has been a critical member of the Bellevue College campus community for more than two decades. Since July 2013, Pheng has helped students, faculty, and staff alike feel welcome on campus. Pheng's tireless work has earned him a well-deserved reputation as one of the most helpful people on campus. When the pandemic cancelled all food service and events on campus, Pheng pivoted with grace to assist with on-site testing. As activities have resumed, Pheng's gracious and generous spirit have breathed new life to our campus through countless events. Congratulations Pheng!
Nomination Quote: "I truly can't think of anyone else who brings his level of joy and support to the campus. He is a friend and partner to any student, faculty member, business partner or vendor entering this space and truly presents us in the brightest light every single time. Bellevue College is not just a place for teaching and learning. It is a community and communities thrive when they recognize the value of the people who make it special. Pheng makes Bellevue College special every single day – and has for more than two decades."
---
Administrative Exempt Employee Award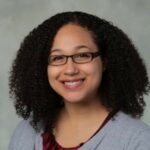 Kimberly Hassell – Health Sciences, Education and Wellness Institute (HSEWI)
Kimberly has proven herself to be an indispensable member of the campus community since she started at BC in 2012. Serving as the Assistant Director of the Health Sciences, Education & Wellness Institute since 2019, she has gone above and beyond over and over again in support of the division. Her colleagues know her as the first one to jump in or step up when there is a challenge to be worked through, and trust they can rely on her to create a fair resolution in every situation.
Her caring and thoughtful attitude toward all those that she works with has left a lasting impression on those around her. Her fellow staff, faculty, students, and community members cannot emphasize enough how much her dedicated work ethic is appreciated, and what an impact her calm and patient presence have made on those around her. Congratulations Kimberly!
Nominator Quote: "She is very patient with both staff and faculty when working through complications or misunderstandings of processes. She is a calming presence when handling sensitive topics and/or sensitive situations with faculty and staff. She always took time to answer my questions and as someone new to the division, that was wonderful. She's a great asset to HSEWI and BC at large."
---
Part-Time Faculty Award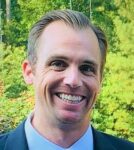 Matt Edwards – Communication Studies
For the last nine years, Matt has touched the lives of countless students. They describe his classroom as a safe and inclusive environment that builds their confidence. He is known for providing clear expectations and encouraging and thoughtful feedback to his students, who share that they feel inspired to be better learners overall after taking Matt's classes. Matt's engagement with students and his commitment to outstanding teaching have earned him a well-deserved reputation on campus. Matt has been nominated by his students for this award every year for the last five years. Congratulations Matt!
Nominator Quote: "He is very fair, extremely focused on the scholar's success, and sincerely promotes growth for students; in and out of the classroom. His greatness as a professor motivates me into becoming better not just for the course work but a better learner overall. He is teaching in a way that makes students excited about learning. He gives the scholars drive and motivation that they can actually do what is needed to be done and achieve at a higher level. He takes the initiative to not only be outstanding for himself but he also takes the initiative to create hope and greatness in and for other people as well."
---
Full-Time Faculty Award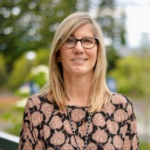 Linda Schinman – Radiation Therapy
Since she started at BC in 2011, Linda has been committed to nurturing the growth and success of her students, and currently serves as the Program Chair for Radiation Therapy. With her students, Linda is an incredible teacher and mentor, integrating career exploration and opportunities for meaningful connection into her classes. She always encourages students to get involved on campus, and leads by example through her tireless service to both the campus and local community.
In addition to her own outstanding teaching and program work, Linda is dedicated to her field: serving on the radiation therapy clinical advisory board to share her expertise with local clinics and regularly publishing her research in radiation therapy journals, for which she has received national recognition. Congratulations Linda!
Nominator Quote: "Linda collaborates with the clinical and faculty community members on research projects, working together to address community issues and challenges, better way learning, and connecting concepts to clinical practice and interprofessional learning. Linda facilitates discussions on topics related to college life and culture, such as diversity and inclusion, mental health, and campus resources. Linda creates a welcoming and inclusive environment for students by being approachable, and respectful and encouraging open and honest communication."
Congratulations to all the 2022-23 Faculty & Staff Excellence Award Nominees!
Alice Jenkins • Alicia Keating Polson • Ana Milena Sanchez Cano • Andrew Emery • Anneke Hercules • April Wedman • Beau Obremski • Betsy Zahrt Geib • Carli Yip • Celeste Lonson • Chad White • Chie Muraoka • Christine Taylor • Danette Ames • Danielle Jacobson • Darnita Boynton Howard • David Bruckner • Dennis Gorsuch • Emily Steitzer • Erich Hilkert • Felipe Anaya • Heather Rane • Iulia Zavodov • J. Engel Szwaja Franken • Jacqueline Gapinski • Jean D'Arc Campbell • Jen Anderson • Jennifer Fetters • Jessica Berry • Jorja Gunderson • Jose Aparicio • Joy Prosise • Karrin Peterson • Kyle Barber • Lynette Brooks-Fletcher • Maggie Harada • Michael Culpepper • Miki Ishihara • Minh Nguyen • Minnat Hamada • Mitchell Bland • Sapan Parekh • Sharon Kussy • Susan Hampson • Theodore Spence • Troy Tompkins • Varik Hoang • Vicki Carnegie • Yelena Zlotnik
Thank you to our donors who support us all in our pursuit of excellence.
Last Updated May 24, 2023