The Excellence Awards recognize outstanding faculty and staff members who demonstrate a commitment to excellence through their contributions to the campus and to the community. Awards of $2,500 each go to recipients in the following categories: full-time faculty, part-time faculty, and classified staff and one administrative exempt. Nominations may be submitted by students, faculty, administrators, staff, and trustees.
2021-2021 Excellence Awards Nominations are now closed! 
Stay tuned for announcement of winners.
Your nomination must have been completed online and submitted no later than 11:59 pm on Friday, December 17, 2021.
If you have any questions please contact foundation@bellevuecollege.edu.
---
The Bellevue College Foundation is proud to announce the 2021 Faculty & Staff Excellence Award Recipients!
Classified Employee Award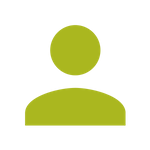 Phouvah (Noy) Xaya-Outhone – Custodial Services
Noy began his time at Bellevue College in 2007, as a Custodian in the Custodial Services department. For more than 14 years, Noy has been tirelessly providing a safe, clean, and pleasant environment for students to come together, learn, and grow. In the past year and a half, his dedication and hard work has really shown itself. With the T-Building being one of the few allowed to operate during the pandemic, Noy has been there every step of the way to ensure a safe working space. And not just by cleaning the many surfaces and classroom spaces day after day; he is also there to offer a friendly smile to all those around him, which is apparent even behind a mask. He takes the time to ask about the students, how the spaces are being used, what students do in the space, and how he can help to improve their experiences. Congratulations Noy!
Nomination Quote: "Noy's behavior sets him apart as he does his job with a friendly and caring attitude and is always seeking more opportunities to make the T-Building safer, cleaner, and better work environment for everyone around him. Noy has a very uplifting and positive attitude. He greets myself and others each and every day, and comes off as a person that truly values his job and is passionate about the work he is doing."
---
Administrative Exempt Employee Award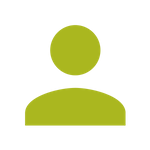 Hope Gamez – Basic & Transitional Studies
Starting in 2017, Hope dove headfirst into her role as a Program Manager for the Basic & Transitional Studies department. Hope has proven herself to be an indispensable member of the campus community and began her new duties with enthusiasm and ease. She quickly took up the daunting task of improving and revolutionizing the department to the benefit of her colleagues and more importantly, the students they work with, by transitioning most of the services to an online and more accessible platform. Using her considerable communication and collaboration skills, she has made it so that students in the program have a nearly seamless process upon entering BC. Her caring and thoughtful attitude toward all those that she works with has left a lasting impression on those around her. Her fellow staff, faculty, students, and community members cannot emphasize enough how much her cheerful, helpful, and thorough work ethic is appreciated. Congrats!
Nominator Quote: "We have had, and continue to have, many challenges each quarter and she gracefully takes on each and every one of them, remaining cool, calm, and collected. We have made major adjustments and changes to our student-intake process as well as our ESL Readiness classes over the past five years and Hope as really stepped up to the challenges each change has brought, especially since our transition to total online learning during this pandemic. Hope is always willing to work toward the best solutions for students, faculty and the program at large."
---
Part-Time Faculty Award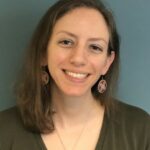 Christina Sciabarra – Political Science
For more than 6 years, Christina has dedicated herself to teaching BC students. From helping students explore the offered BC transfer political sciences courses, including teaching specialized courses on the politics of the Middle East, and the intersection of gender and politics, to giving back to her community, her contributions have not gone unnoticed. Christina has helped forge many productive relationships between the college and the local community. She voluntarily took on the role of organizing a focus group of local corporate computer scientists that played a pivotal role in the approval of BC's Bachelor of Computer Science program. She continues her work outside the classroom by committing her time to BC's Guided Pathways initiative, as well as the development of the BC's emerging First-Year Seminar.
Nominator Quote: "Christina is one of the most passionate, engaged, and hard-working people I know at the college. She gave up a director roll to follow her calling – teaching as a part-time instructor in Political Science. She brings passion and excitement to her students, and encourages them to find connections between the world around them and the course content. Her students develop transferable skills, become impassioned civic actors, and grow as individuals."
---
Full-Time Faculty Award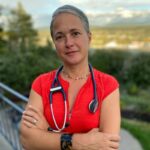 Katrina Malkin – Nursing
Katrina serves as a tenured faculty member of the Nursing department and has been teaching BC students for more than 8 years. She is the ultimate problem solver and consistently finds new and informative ways of looking at things for every kind of learner while making sure to honor each person's point of view. Katrina's colleagues highly value her commitment to nurturing the growth and success of all her students. Thank you, Katrina, for all you do for BC!
Nominator Quote: "From the very first day I met Mrs. Malkin, I knew she would be an amazing teacher and that I would learn a lot from her. However, she has gone above and beyond merely being a teacher. She has served as a great role model for how I should practice safe, caring, and competent nurse, and I will carry her lessons and knowledge with me throughout my nursing career. Simply put, Mrs. Malkin is deserving of this award, and I'm grateful that I had her as a clinical educator and lifelong mentor."
---
Above & Beyond Awards
The BC Foundation is pleased to announce a special one-time award for the 2020-21 academic year to acknowledge and honor the hard work and dedication of several of this year's nominees. While not selected for the Excellence Awards, the committee wanted to recognize the service and contributions of those nominees that have clearly gone above and beyond during these uncertain times.
These awards, made possible through a one-time grant from the BC Foundation Board of Directors, include a $250 award presented to each of the following individuals for their hard work, dedication to the BC community, and perseverance in the face of obstacles. Thanks to your dedication and nimble adaptation, BC has been able to continue providing outstanding education to our students. The BC Foundation Board of Directors thank you from the bottom of our hearts for all that you do and the proud way you act as representatives of Bellevue College.

Beabe Akpojonwo
Office of Diversity & Inclusion

Ray Butler
Health & Physical Education

Jesse Gardner
Neurodiversity Navigators

Alissa Hodson
Financial Aid

Fred Lisaius
Art & Design/Continuing Education

Mitch Manning
Information Technology

Greg Schmidt
Effectiveness & Research

Lauren Seaton
Nursing

David Spataro
Social Science

Liangmin Zhou
Mathematics
Congratulations to all the 2021 Faculty & Staff Excellence Award Nominees!
Beabe Akpojovwo • Archana Alwar • Elisabeth Bothwell • Andrew Buenbrazo • Ray Butler • Becca Cole • Matthew Edwards • Jesse Gardner • Kimberly Hassell • Alissa Hodson • Timothy Jones • Eli Kim • Caroline Leffall • Annalisa Lembo • Fred Lisaius • Li Liu • Nan Ma • David Mann • Mitch Manning • Melissa Martinez • Lisa Miller • Lindi Mujugria • Sue Nightingale • Annette Moultrie-Ohens • Peter Prescott • Natalie Revollas • Tobi Rosenberg • Sarah Safouane • David Spataro • Greg Schmidt • Lauren Seaton • Madhura Sohani • Leslie Strand • Becky Turnbull • Sandi Xhumari • Tali Yehuda • Liangmin Zhou
Thank you to our donors who support us all in our pursuit of excellence.
Last Updated December 21, 2021