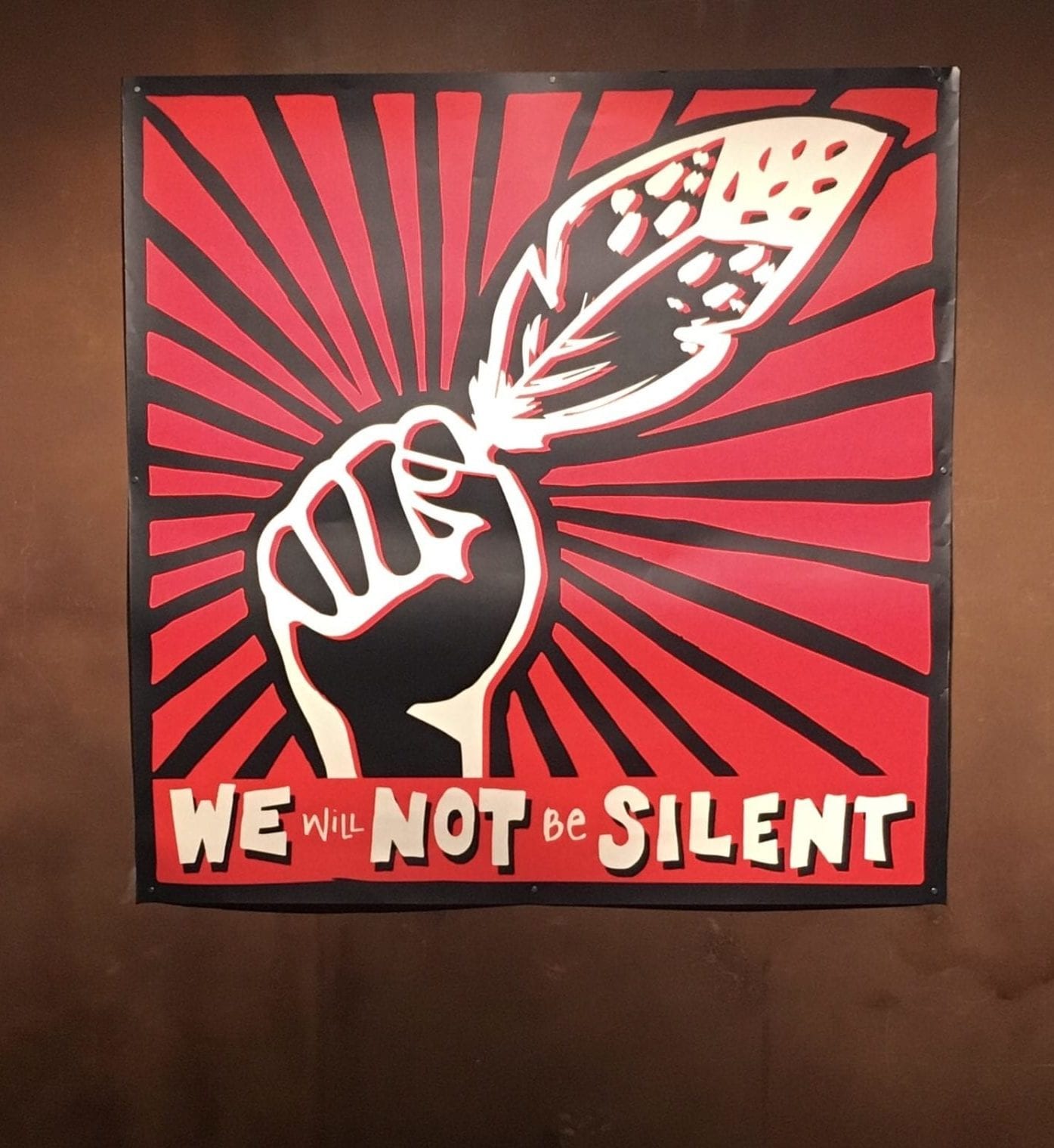 About yəhaw̓
yәhaw̓ is a year-long Indigenous community-based project culminating in the inaugural exhibition at Seattle Office Of Arts & Culture's ARTS at King Street Station opening March 23, 2019. The exhibition is accompanied by a mentorship training cohort, satellite shows, residencies, vendor opportunities and partner programs. yәhaw̓ will feature the work of 200+ Indigenous creatives at over 20 sites across Seattle and beyond. Curated by Tracy Rector (Choctaw/Seminole), Asia Tail (Cherokee), and Satpreet Kahlon, this project series will celebrate the depth and diversity of Indigenous art made in the Pacific Northwest.
The works featured at Bellevue College Gallery Space primarily represents indigenous artists featured in     ʤə́ k'ʷ: An Indigenous Art Zine published in-conjuncture with yәhaw̓ and Bellevue College's Office of Equity and Pluralism, Academic and Student Affairs, and the RISE Learning Institute. This publication was Edited by Sara Marie Ortiz, assistant editors were Natalie Martínez and Asia Tail. Design and Layout  were created by Satpreet Kahon and the zine was printed by Paper Press Punch.  
Artists from ʤə́ k'ʷ in the exhibition at Bellevue College Gallery Space include:
Arianne True
Raven Two Feathers
Artists whose works are also on exhibition at Bellevue College Gallery Space in-conjucture withyəhaw̓ include:
Misko Ma'iingan (Charles Fiddler)
The exhibition also features a display of all pages from ʤə́ k'ʷ: An Indigenous Art Zine with complimentary printed copies available for visitors. 
Last Updated June 6, 2019