From September 19th – November 1st, 2019, Bellevue College Gallery Space will be exhibiting works in a variety of media that examine the body and how various internal and external elements subject it to change. With a diverse range of national and regional artists, the exhibition hopes to challenge preconceived notions of what bodies should look like, which bodies should be visible, and what does it mean to have or imagine to have, ownership of your own body. Visitors will discover works that challenge them to think differently about bodies and their role in contemporary art and society.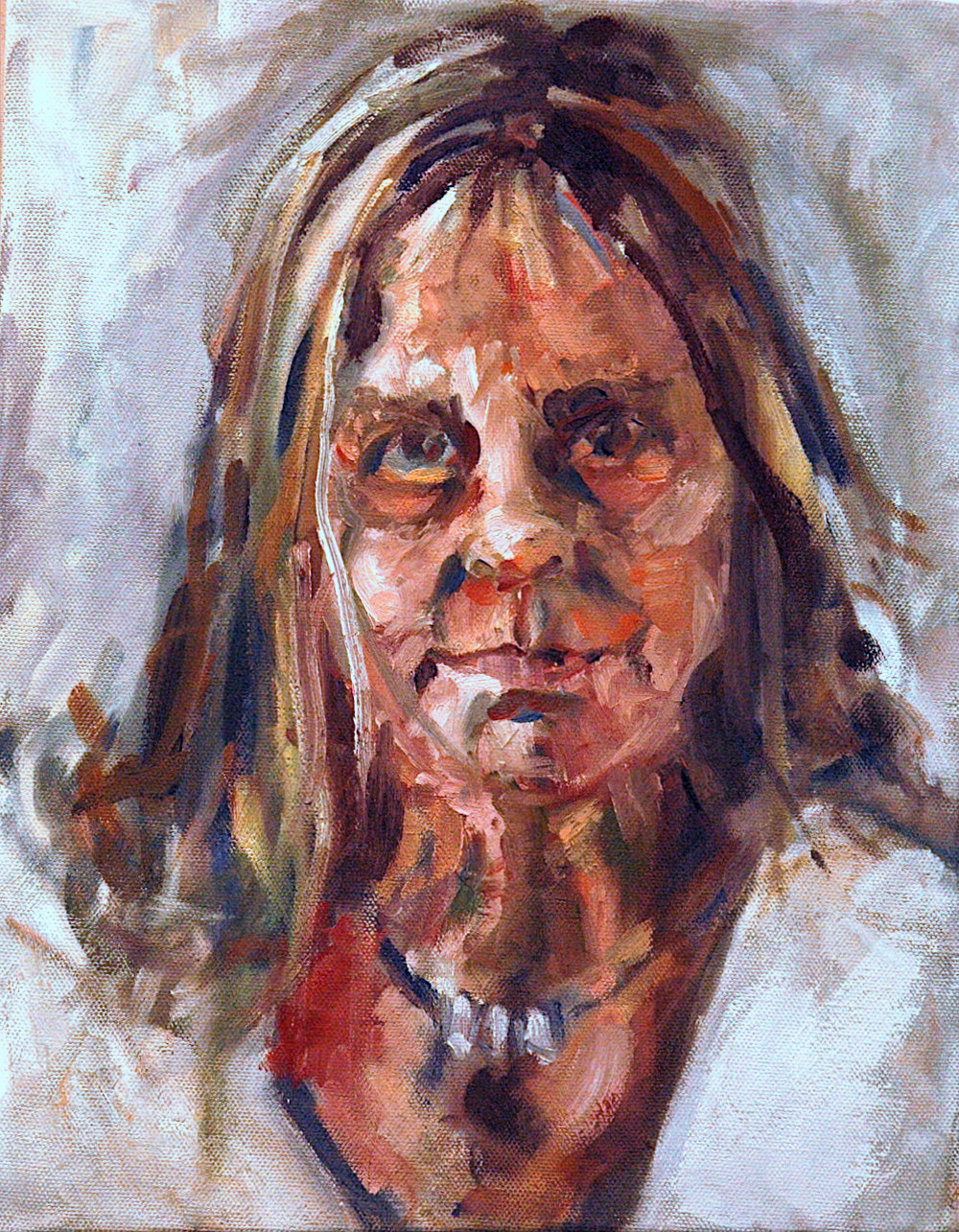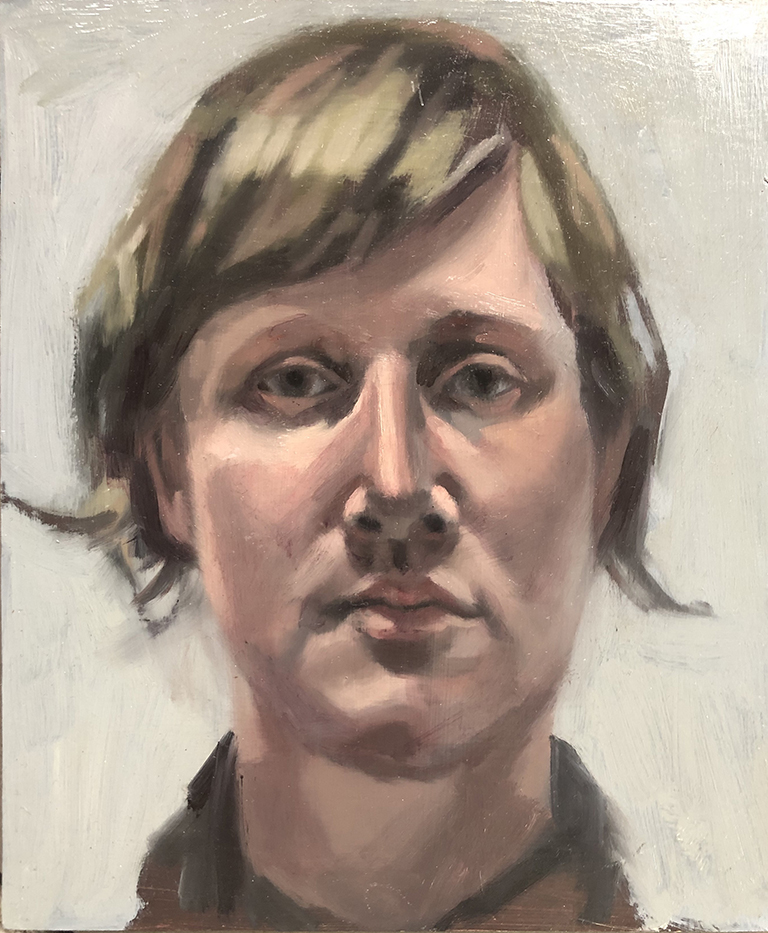 Pamm Hanson, Self-Portrait, Oil on Canvas (left)               Kim Anderson, Self-Portrait, Oil on Board (right)
Artists included in the exhibition:
Kim Anderson, Bradenton, FL
Mario Joyce Belyusar, New York City, NY
Pat DeCaro, Seattle, WA
Eridian Falcone, Mastic Beach, NY
Pamm Hanson, Seattle, WA
Barry Johnson, Seattle, WA
Andrea Marcos, Seattle, WA
Hannah McBroom, Overlook Par, KS
Sam Newton, Tampa, FL
Hanako O'Leary, Seattle, WA
Amy Royale, East Point, GA
Elizabeth Seibel, Seattle, WA
*This exhibition may be triggering for some students. Topics discussed include aging, body dysmorphia, transgender identities, conversion therapy, obesity, reproductive rights, racism, and violence. This exhibition includes nude bodies from a variety of identities.
Last Updated September 4, 2019