Apply for Graduation
Apply for Graduation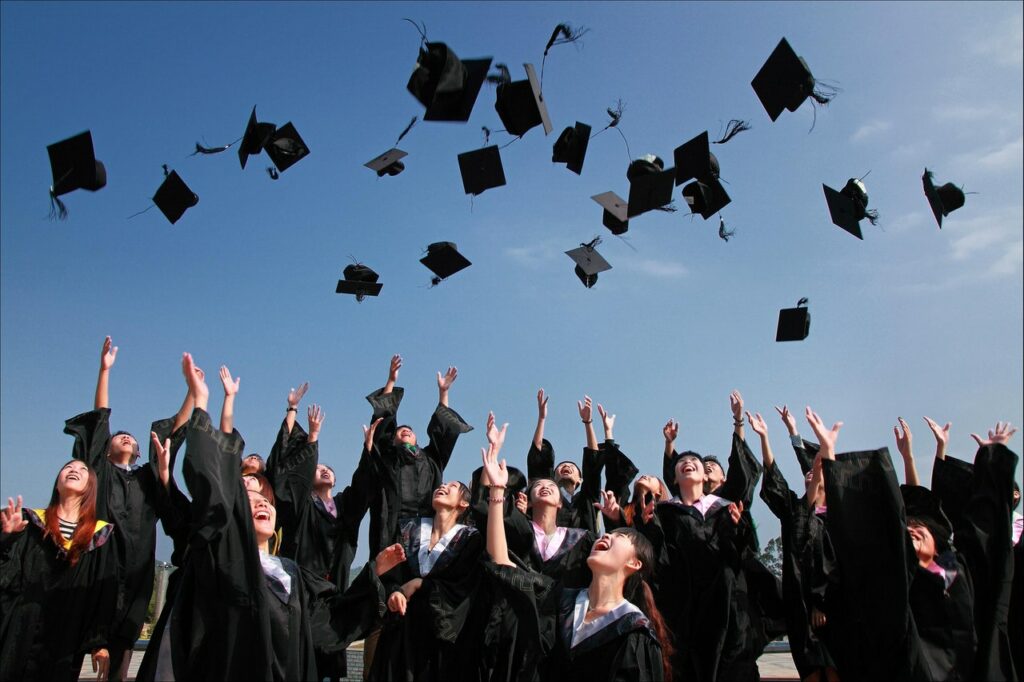 Congratulations on reaching your academic goal!
Your final step is to apply for graduation. You must apply for graduation to receive your diploma, walk in commencement, and to show completion of your degree or certificate on your official transcript.
How to Apply for Graduation
| Quarter/Year | Application Deadline |
| --- | --- |
| Fall 2022 | September 30 |
| Winter 2023 | January 17 |
| Spring 2023 | TBA |
| Summer 2023 | TBA |
We are still working on The Degree Progress and What-If Reports in ctcLink. You may find that they contain some errors.

These errors do not affect your graduation because the Graduation Office performs a manual review of all your degree requirements.

For now, please use our degree planning worksheets to see of you are on track to graduate. Or you can use the old Degree Audit system. The old system is not updated with new courses, but you can save or print it to use as a planner if you wish.

Please schedule an appointment with an academic advisor or Program Manager to double check.

If you need transfer credit to complete your degree, submit your official transcripts and a transfer credit request at least three months before the application deadline. We make an exception if you are taking your last classes at a different college.
We wait until grades are posted for your final classes before we run a final check and confirm completion of your degree requirements.
Application Deadlines
| Quarter/Year | Application Deadline |
| --- | --- |
| Fall 2022 | September 30 |
| Winter 2023 | January 17 |
| Spring 2023 | TBA |
| Summer 2023 | TBA |
Change or Cancel Your Application
Change my application. Please select "I already applied. I need to change my application."
Cancel my application. Warning: if you just need to change your degree or graduation quarter, please submit another application and select, "I already applied. I need to change my application."
More Information
The Graduation Office will review your application after the end of the quarter. It usually takes several weeks after finals to review all degrees. If you are qualified to graduate, your degree will be added to your transcript. You can view your unofficial transcript in your ctcLink account.
After your degree is awarded, you will receive a digital diploma through Parchment. The paper diplomas will take several months to print and mail. If you need to show proof of graduation, please use your official transcript.
If you lost your diploma and need a replacement, you can request a diploma replacement online.
Please meet with your academic advisor or program manager to make sure you are ready to graduate. Degree Progress and What If Reports are unofficial advising tools and may not perfectly organize your courses. To ask a question or report a problem, you can submit a ticket online.
There is a fee to apply for graduation. The fee will be charged per application. If you apply for multiple degrees, there will be multiple fees.
Bachelor's Degrees: $33
Associates Degrees: $21.50
Certificates 20 – 89 credits: $21.50
Certificates under 20 credits: no fee
High School Diploma: no fee
The application fee is non-refundable.
If you missed the application deadline, you can still apply. However, your degree may be delayed by several weeks.
If you do not have a high school diploma, you are eligible to receive one from Bellevue College if you meet the following conditions:
You complete an associate degree AND
You are 16 or older
How to Apply:
Simply fill out the graduation application above. If you already graduated with your associate degree in a previous quarter, we can still award a high school diploma if you meet the conditions listed above.
Students completing the Associate in Arts and Sciences DTA can choose to focus their coursework on a specific subject. This is called an Academic Concentration. The official college catalog publishes a list of available concentrations and their requirements. Please meet with a department or faculty advisor for more information.
Concentrations must be awarded in the same quarter as your Arts and Sciences DTA. Concentrations cannot be awarded later if the Arts and Sciences DTA was officially awarded in a previous quarter.
How to Apply:
Fill out the graduation application. You will submit two separate applications: one for your associate degree, and one for your Concentration.
Any student who completed classes at Bellevue College prior to Summer 2021 will automatically be exempted from the First Year Seminar Requirement. Any student who started Summer 2021 or later, may be required to complete the class. For more information on exemptions, visit our First Year Seminar Page as well as the First Year Seminar Exemption Page.
Additional Questions
Please visit our Frequently Asked Questions web page.