Take a virtual tour of Bellevue College and explore information about programs, departments, buildings, and more. Whether you're new to the college or a continuing student who misses our wooded-campus, this tour will help you connect—and get familiar—with campus before it is safe for students, faculty, and staff to come back again.
Student Success Center (U Building)
Bellevue College's commitment to student success is made concrete in the new Student Success Center, also known as the U Building. To prepare the building for when campus can safely open to students, faculty, and staff, many departments have coordinated safe, socially distanced moves.
Browse a few gallery images of the building from when it was completely empty.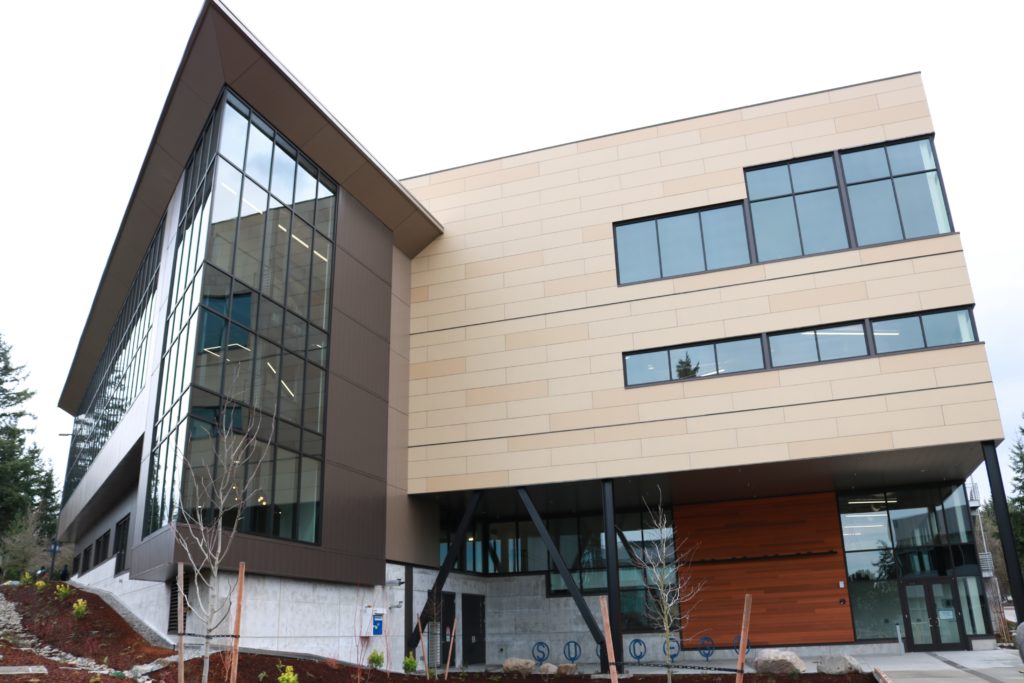 Last Updated September 25, 2020