Is it Time to Launch Your Product or Business Idea?
Take Courses in our Product Development and Innovation Certificate – launching Winter 2020
Entrepreneurs, start your journey in Winter 2020 with MKTG 201: Product Development in the Marketing Process where you will vet your idea (or develop one) and learn how to create and market a viable product. MKTG 202-206 will teach you how to bring your product to market. These courses are part of the Product Development and Innovation Certificate of Accomplishment at Bellevue College. Learn more about the Certificate program here.
Open Registration – no previous coursework required.
Register today or contact the instructor, Cheryl Engstrom at cheryl.engstrom@bellevuecollege.edu.
Lead Instructor – Cheryl Engstrom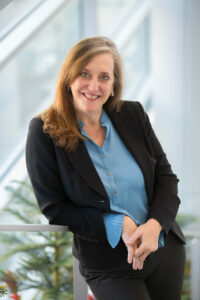 I am the lead instructor of this dynamic new Certificate of Accomplishment. Here are my qualifications to teach students how to bring a product or idea to market:
I run a successful Marketing Agency called Engstrom Marketing and have promoted branded products for 30 years.
Additionally, in 2010 I launched my own product, designed it, manufactured it, and then sold it to a company, brought it back, then licensed it to another company. I know every step of the process to develop, patent, manufacture, distribute, and market a product, idea, or service.
But you won't just be learning from me.
As you progress through the courses, a variety of qualified instructors, guests lecturers, and professionals will bring their expertise to the classroom. Additionally, we will partner (in MKTG 202) with the RISE Learning Institute on campus to manufacture 3D prototypes, develop software or apps, and test if your ideas will really work. This process normally costs money but is included in the course!
Core Courses (40 credits)
MKTG 101 – Introduction to Marketing 5 CR
MKTG 102 – Intro to Digital Marketing Platforms 5 CR
MKTG 201 – Product Development in the Marketing Process 5 CR
MKTG 202 – Prototyping and Pricing Concerns 5 CR
MKTG 203 – Manufacturing and Distribution 5 CR
MKTG 204 – Fundraising and Financing in the Era of Digital 5 CR
MKTG 205 – Product Innovation & Continued Growth 5 CR
MKTG 290 – DECA Practicum 5 CR
Register Today
Register for classes and get started on designing, prototyping, manufacturing, and marketing your product. New to Bellevue College? New students must apply for General Admission before registering for classes. The Winter 2020 Schedule of Classes will be available online in November.
Last Updated March 24, 2022