Happenings, news & events around the BC campus
Albert Lewis Jr.  Named VP of Economic and Workforce Development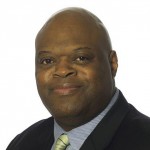 Albert Lewis Jr. is BC's new vice president of Economic and Workforce Development. He will work to expand the college's outreach in the business, industry and economic development sectors while responding to local economic development and training needs for both credit and noncredit programs.
Bangera Selected to National Science Curriculum Committee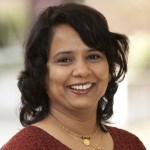 Dr. Gita Bangera, BC's dean of Undergraduate Research, has been named to the organizing committee for a convocation for Integrating Discovery Based Research into the curriculum. This is a committee of the National Academy of Science/National Research Council. The convocation is funded by the Howard Hughes Medical Institute, the Sloan Foundation and the Helmsley Charitable Trust. "This is an amazing opportunity to impact policy and practice at the national level," said Bangera.
BC's Henry Amaya Honored by YES with Cesar Chavez Award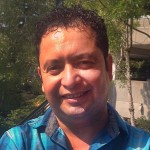 Henry Amaya, interim assistant director of Multicultural Services, was surprised with the Cesar Chavez Award by Youth Eastside Services (YES) in April. He was also a speaker at the event.
BC Foundation Names Executive Director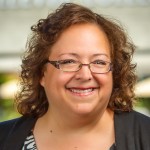 The BC Foundation named Rebecca Chawgo as its new executive director in July. Chawgo has served as the BC Foundation's director of development since September 2013. Chawgo will work to expand the foundation's annual and programmatic funding, oversee the award of grants and scholarships, engage in Bellevue College's 50th anniversary events, and enhance the college's community engagement.
Job Search Textbook Published by BC Internship Coordinator
Tamara Pinkas, internship coordinator in the Center for Career Connections, just published the second edition of her textbook, "Find Your Next Professional Job: A Guide For Community College Students and Experienced Workers", co-authored with Scott Weighart.
Essay Supports Liberal Arts Education
BC student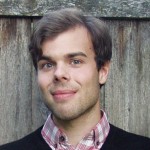 won second place in the 2014-15 WaCLA Essay Contest in the First & Second Year category for his essay, "A Plea for Compassionate Education." The Washington Consortium for the Liberal Arts (WaCLA) is an association of Washington state public and private higher education institutions, organizations and individuals promoting the value of a liberal arts education to the people and communities of the state.
BC Students Chosen Spring 2015 Baden Athletes of the Year
Nadeen Al-Ali, BC sophomore is Baden Women's Tennis Player of the Year. She cruised to victory in the 2015 women's tennis championship winning 24 sets to just eight set losses. She went undefeated in league play – her only losses came against opponents from four-year schools.
Valentin Podgorny, BC freshman, is Baden Men's Tennis Player of the Year. After a bit of a challenge in the opening match where Podgorny won 6-4, 6-3, he then crushed the 2014 NWAC men's champion in easy fashion 6-1, 6-1. Podgorny's lone loss of the season came against an opponent from a four-year school.
Dominique Jordan, BC sophomore, is the Baden Men's Basketball Player of the Year for 2015. Jordan, a guard, is a two-year performer who led the Bulldogs to their second North Region title in a row and to a fifth-place finish at the 2015 NWAC Championship Tournament. Jordan led the Bulldogs in scoring with 16 points a game and turned the ball over only 46 times in close to 1,100 minutes played.
Last Updated October 3, 2016