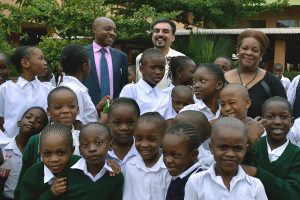 For more than 20 years Bellevue College has exchanged students and faculty with partner institutions the world over, representing over 51 countries. As the demographics have changed over the years, a constant remains: international partnerships provide untold opportunities for students and faculty to expand their horizons and learn in environments that challenge preconceived notions.
In the past few years, BC has been working and developing partnerships with schools in East Asia such as the Osaka Jikei Colleges in Japan, KunJang University College in Korea, and the Bunka Gakuen University in Tokyo, Japan to increase BC's international student population from these specified regions as well as the number of international opportunities for BC students and faculty.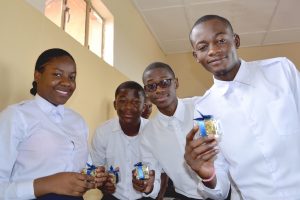 BC's international exchange programs have grown exponentially in recent years, ranking 18 among associate institutions hosting international students on the Institute of International Education's Open Doors report for 2014-15. Partnerships like these are particularly important, not only to our school, but to our community at large.
"The partnership allows for students, faculty, and staff to get to know another part of the world," said Elaine Davis, from the Office of International Education (OIE). "As we send faculty and students to visit these foreign countries, they in turn act as Bellevue Ambassadors and share with them a piece of Northwest culture."
The exchange of recent students is not limited to parts of Eastern Asia, although it is the largest exchange student population at BC. Exchange students come from more than 50 other countries, including the Democratic Republic of Congo (DRC). Jean D'arc Campbell, BC's Dean of International Education & Global Initiatives (OIEGI), has many personal ties to the region. Prior to 2013, there was an almost nonexistent international student body population at BC from the region of sub-Sahara Africa. After Campbell's arrival, BC's partnerships with schools in that region have grown a staggering 300 percent particularly in students from the DRC, Angola and Kenya. These students have helped with BC's goal to diversify the international student population and expose the general BC student population to a whole new set of cultures.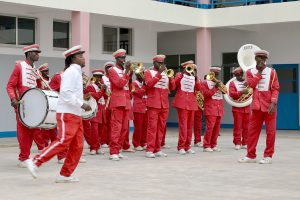 BC values the contribution of its international students who come here from all over the world. They enrich our campus by bringing energy, diversity and new ways of seeing things. They also generated $26.5 million and supported 150 jobs in Congressional District 9, according to NAFSA's 2014-15 Economic Impact report.
Efforts are being made by OIE to increase their numbers and to increase diversity by drawing students from more diverse regions of the world. Among BC's methods to accomplish this goal are the development of partnerships and memorandums of agreement (MOAs) with other educational institutions around the globe.
Nursing Students Arriving from Japan
BC will host about 40 students from Japan in October for a three-day intensive nurse training program, developed after BC and Osaka Jikei College (OJC) signed a memorandum of agreement in October 2015 in Osaka, Japan.
Developing Relationships in Africa Promising
To further institutional partnerships and recruit prospective students, a delegation of BC administrators traveled to Angola, Kenya and the Democratic Republic of the Congo (DRC) earlier this spring. Representing BC were Dr. David Rule, former president of BC; Dr. Ata Karim, vice president of Student Affairs; Dr. Gayle Barge, vice president of Institutional Advancement; Campbell and Julia Bovee, International Recruitment Manager. Following are the schools visited and results of the mission.
Luanda, Angola, Feb. 24-26, 2016
Host: EducationUSA/U.S. Embassy
BC participated in the first college fair hosted by the US Embassy. Between 300-400 students turned out to hear from college alumni and EducationUSA advisors. BC received several applications and made solid connections in Angola for future recruiting trips.
Lubumbashi, Democratic Republic of the Congo, Feb. 29-Mar. 2, 2016
Host: Complexe Scolaire Bellevue
The school's founder named this new high school to establish a formal partnership with BC. The delegation attended its inaugural event to sign an official memorandum of understanding. There were also many high-level government and education officials present, including the DRC Minister of Higher Education. Because of the partnership, BC currently has six students from Lubumbashi and expects to receive more.
Kinshasa, Democratic Republic of the Congo, March 3-12, 2016
Hosts: Congolese American Language Institute (a US Embassy organization)
The Congolese American Language Institute (CALI) is an English language school funded and operated by the US Embassy in Kinshasa, DRC. They have thousands of students, many of whom are government officials, business professionals, or students preparing to study abroad. BC has about 20 students that were referred through CALI. During the first visit to CALI, the BC delegation gave a formal presentation. OIE staff returned the following week for a mini BC fair. The one afternoon fair turned into three days of speaking with students about educational opportunities at BC. OIE staff returned with 30-40 applications to BC.
– by Ezra Asfaw
Last Updated September 30, 2016