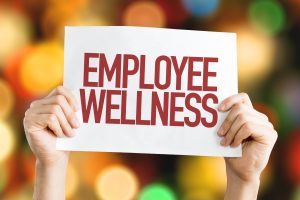 BC Offering Two New Health Related Bachelor's Degrees
Bellevue College recently received approval from the NWCCU to offer two new bachelor's degree programs in Health Promotion Management and Healthcare Management and Leadership that will provide area residents with affordable paths to family-wage jobs in these growing fields. The two programs officially begin classes in the fall of 2016.
Healthcare Management and Leadership will help prepare graduates for jobs that require advanced technical and supervisory knowledge needed to manage healthcare systems and facilities. Development of the degree is in response to favorable employer demand trends anticipated over the next decade. According to the Bureau of Labor Statistics, medical and health services managers are projected to grow 17 percent by 2024. The Washington State Employment Security Office also reports Medical and Healthcare Services Managers as positions in demand for King County and Washington State. Both agencies indicate that 61 percent of jobs in this field will require a bachelor's degree or higher.
Health Promotion Management will help prepare graduates to undertake a wide array of positions in the health and wellness industry, including health educators, health promotion work-life specialists, employee health and wellness coaches, and wellness consultants. The degree capitalizes on observed trends in the field of health and wellness. As business, government and educational organizations implement legally-mandated employee wellness programs and as preventative, personalized healthcare measures become the centerpiece of employee benefit programs, a growing need for health and wellness coaches, specialists and consultants is evident. The Bureau of Labor Statistics projects a 13 percent increase by 2024 in jobs related to this field and identifies Health Promotion Management as a "new and emerging" occupational area, predicted to grow well above the national average.
"This is a win-win situation for both students and area employers," said Bell. "Puget Sound residents will get access to bachelor's degrees with affordable tuition that can help them land jobs with good salaries. And employers, will have ready-access to qualified workers so they can provide the best care possible or grow their companies."
These two new BAS degrees and eight current degrees bring the number of four-year degrees offered at BC to 10. The existing degrees include: Data Analytics (BAS), Applied Accounting (BAS), Healthcare Technology & Management (BAS), Information Systems & Technology (BAS), Interior Design (BAA), Nursing (RN-BSN), Radiation & Imaging Sciences (BAS), and Molecular Biosciences (BAS).
New Associate in Arts and Sciences Transfer Degree in Digital Marketing
Focused on the emerging technology side of the marketing industry, Bellevue College's new Associate of Arts and Sciences – Transfer in Digital Marketing degree provides students with practical, hands-on experience across the full spectrum of digital marketing options. The degree opens an additional pathway for BC students to careers in a fast growing field, and the ability to transfer their credits to a four-year college to complete a bachelor's.
Digital marketing employs online media and digital platforms to promote products and brands. Channels include search, display, social media, mobile phones, online video, and out-of-home technologies like electronic billboards. Professionals are needed who understand both marketing skills and the underlying technology that now drives a businesses' marketing efforts.
There are many career options in digital marketing, such as: digital marketing specialist, SEO/SEM specialist, campaign analyst, CRM marketing assistant, social media coordinator, digital content producer, market researcher, and digital media marketing analyst. Program courses in search engine strategy, social media, mobile marketing, ecommerce, relationship marketing, and measurement and analytics offer students instruction matching employer needs.
The college decided to create the degree for several reasons. Research revealed that the digital marketing field is growing fast and employees trained for digital marketing are in demand, particularly in our own region. In addition, "We wanted to update our AA Marketing program to include more hands-on digital skills: data analytics, search engine optimization, mobile marketing strategy, social media strategy, and web skills," said Suzanne Marks, senior associate professor and Marketing Management program chair.
The program requires students to assume a management viewpoint, and develop appropriate digital marketing strategies that employ their newly honed skills. Students will translate objectives into integrated marketing strategies that lean heavily on digital platforms, create and repurpose content for the digital environment, and optimize campaigns based on data inputs and research efforts.
A factor in program development is the industries' current position and the future prospects of the industry. According to the Interactive Advertising Bureau (IAB), "Digital advertising revenues in the U.S. rose to an all-time high of $49.5 billion in 2014, a 16 percent increase over 2013's record-setting total of $42.8 billion. This marks the fifth consecutive year of double-digit growth for the industry."
– by Sharon Berg
Last Updated September 30, 2016