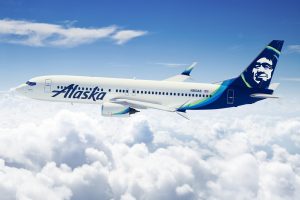 In July, Bellevue College's Business Training Institute (BTI) announced a new partnership with Alaska Airlines' Technical University to train and certify over 1,000 of the airline's technical employees per calendar year in skillsets including project management, cloud computing, database and web programming, and graphic design.
Through this partnership, which began in December 2015, Bellevue College developed several technical and employee-development workshops and courses specifically for the airline based on technical and mission-critical goals and objectives. The courses run from one-day intensives, to weeklong certificate programs and train-the-trainer classes.
"Bellevue College's broad catalog combined with their industry-experienced facilitators provides Alaska an effective and efficient way of providing high quality instruction to keep our technical staff at the top of their game," said Joseph Ramos, Alaska Airlines Technology Training Manager. "In addition, these custom-designed classes will deliver timely learning that will be immediately applicable to our employees' jobs."
Classes are being held at the Alaska Airlines Technical University in Seattle with Bellevue College developing and delivering course curricula and configuring the classrooms with both hardware and software.
"This is a great example of how the intersection of business practice, training and education can help a company respond to the rapid rate of change in today's business world," said Jim Bryan, Director of Corporate Training for Bellevue College's Business Training Institute. "This mobile technical classroom allows us to deliver cutting-edge technical training in a broad range of technical subjects."
Alaska Airlines, a subsidiary of Alaska Air Group (NYSE: ALK), together with its partner regional airlines, serves more than 100 cities through an expansive network in the United States, Canada, Costa Rica and Mexico. Alaska Airlines ranked "Highest in Customer Satisfaction among Traditional Carriers in North America" in the J.D. Power North America Airline Satisfaction Study for eight consecutive years from 2008 to 2015. Alaska Airlines' Mileage Plan also ranked "Highest in Customer Satisfaction with Airline Loyalty Rewards Programs" in the J.D. Power 2014 and 2015 Airline Loyalty/Rewards Program Satisfaction Report.
Bellevue College's Business Training Institute (BTI) develops talent to drive business results tailored to meet individual company objectives. With a catalog of over 3,000 learning modules and recognized facilitators with industry specific experience, BTI delivers customized employee training workshops in leadership, professional, and technical skills at your location or ours.
– by Evan Espstein
Business Training Institute
BTI offers high-quality real-world corporate training from professionals currently working in the field, customized to meet your organization's needs. Training can be delivered at your site or at our business campus. Find out more at www.bellevuecollege.edu/ce or contact Jim Bryan, Director of Corporate Relations at (425) 564-2959 or jim.bryan@bellevuecollege.edu.
Last Updated October 3, 2016