Bellevue College Student named Coca-Cola Scholar
Bellevue College student Sara Young received a $1,000 scholarship from Phi Theta Kappa Honor Society as a 2015 Coca-Cola Leaders of Promise Scholar. Young, 14, just completed her associate degree in biology, and plans to pursue a degree in neurobiology.
On campus, Young was involved with the Helping Hands Club, the Docs & Dens Club and Peer-to-Peer mentoring. She also tutored in the Academic Success Center and worked as a lab assistant. Young also volunteers at New Hope Health Center.
Two BC Students Honored for High Academic Achievement
Two high-achieving BC students representing BC on the Washington All-Academic Team were recognized during a ceremony at South Puget Sound Community College in March: Hoang (Henry) Vu and Benedicte Diakubama.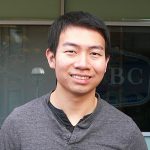 Vu, 25, originally from Vietnam, has a 3.97 GPA. His campus activities included Peer-to-Peer Mentoring, and serving as a Phi Theta Kappa officer. He volunteers with ESL learners at King County Library, and translates information for Vietnamese families at Hopelink. He graduated from BC in June with an Associate in Elementary Education Degree (DTA/MRP*).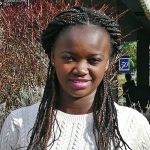 Diakubama, 20, an international student from DR Congo, has a 3.88 GPA. She serves as an International Student Ambassador, Peer-to-Peer Mentor and is an African Students Association officer. She will graduate from BC after fall quarter with an Associate in Science Track II: MRP Chemical & Bio Engineering, and ultimately plans to work in the petroleum industry.
BC DECA Participants Do Outstanding Job
Nearly 50 Bellevue College DECA members attended the International Career Development Conference in Washington, D.C. in April.
Congratulations to our winners and top 10 finalists:
1st place, National Championship in Sales Management: Jason Sandhu
2nd place in Entrepreneurship/Growing a business: Karolina Shirokova and Margarita Zavalishina
3rd place in Emerging Technology/Digital Marketing: Yu-Wen Weng and Khrystine Raymond
4th place in Advertising: Tana Rulkova and Dan Palanchuk
4th place in International Sales Challenge: Andy Norris
4th place in Financial Statement Analysis: Keith Monaghan and Olivia Wright
4th place in International Marketing: Charlize Cheng and Gary Chung
Finalist in Marketing Management: Andrew Tabit
Finalists in Business Ethics: Amber Garay and Jake Preston
At the regional DECA conference in Spokane in January, BC fielded the largest team. Now in its third year, the BC team produced 19 state champions and had 37 top three finalists.
– by Sharon Berg
Last Updated October 3, 2016