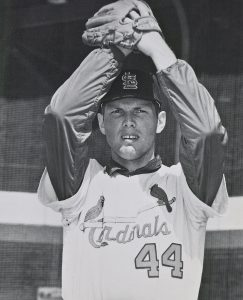 Almost half a century separates the professional pitching careers of Ray Washburn and Adrian Sampson, but their paths to the major leagues intersect on the baseball field – and classrooms – at Bellevue College.
After his playing days, Washburn (shown right) spent more than three decades as a teacher, coach and administrator at Bellevue, the same place where Sampson (shown below), now with the Seattle Mariners, resurrected his promising career.
After a 10-year major league career that included both a no-hitter and a World Series title, Washburn retired after the 1970 season at the age of 32.
In 1972, Washburn, a native of Pasco, Wash., managed the old Seattle Rainiers, who played their Northwest League games at Sick's Stadium.
He then joined coach Jim Harryman's staff at what was then Bellevue Community College.
Washburn eventually became head baseball coach and athletic director at BC, as well as chairman of the physical education department.
"I enjoyed the kids, the players, and the coaching part," Washburn said in a recent telephone interview. "When I retired, sort of, I stayed on another 10 years teaching part-time."
Washburn, who completed both his undergraduate and graduate degrees after signing a professional contract, stressed academics instead of just athletics.
"There's so much money today, that they don't see where it's that important," said Washburn, who compiled a 72-64 career mark in the big leagues. "But, I always tried to direct them, especially young players who were wondering, 'Should I sign a minor league contract for a little money or should I go to school.' My advice always was to go to school, not that they always took it."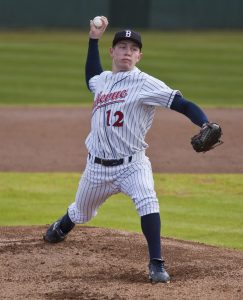 Sampson, who helped lead BC to the NWAC title in 2011, was drafted in the fifth round by the Pittsburgh Pirates in 2012. He was traded to the Mariners organization last season and was called up in mid-June this year, making his major league debut against the Red Sox at historic Fenway Park.
He was preparing to make his second start in Detroit when he felt discomfort during warm-ups, which led to season-ending elbow surgery.
Sampson's latest injury was not related to the one he suffered at Skyline High School, which required Tommy John surgery, he said.coach Mark Yoshino for getting him back on track.
Sampson, who said he expects to fully recover from his latest injury, also said that Yoshino taught him much more than just the art of pitching.
"Baseball's about stats, but you look at his stats and all the players he's ever had coming through there, and all the players he's sent either to four year schools either academically or for sports, the numbers are outrageous, they're so high," Sampson said in a phone interview from Arizona, where he was on a rehab program. "If you're a player or a student and need someone like that, he's the guy to go to."
It's a philosophy that Ray Washburn also could appreciate.
– by Jim Hoehn
Related Links
Last Updated October 4, 2016