Kathleen Hathaway Named Dean of Student Success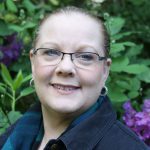 Kathleen Hathaway was recently named the new Dean of Student Success. Hathaway has worked in the community and technical college community for over 20 years, most recently at the Laramie County Community College in Cheyenne, Wyoming.
Following work in community mental health, Hathaway began her career in education in 1992 teaching undergraduate and graduate psychology courses. While a faculty member at Clover Park Technical College (CPTC) she was a member of the Teaching & Learning Center team that provided professional development opportunities to faculty, acted as the Phi Theta Kappa International Honor Society contact advisor, and co-taught the Boot Camp for New Vocational Technical Educators for the Washington State Board of Community and Technical Colleges. Her community and technical college system experience as an administrator includes six years as Dean of Student Services and two as Dean of Math and Sciences.
Hathaway also has experience as a community college student, receiving an associate degree from Tacoma Community College before transferring to the University of Puget Sound where she received a bachelor's degree in psychology. She received her master's degree in psychology from Pacific Lutheran University and is currently working on completion of a doctorate degree in adult education and higher educational leadership at Oregon State University.
Dr. Shpresa Halimi Named Director of Global Initiatives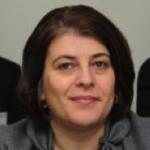 Dr. Shpresa Halimi was recently named the Director of Global Initiatives with the Office of Education and Global Initiatives. She was previously affiliated with Portland State University (PSU) in Portland, Oregon, where she held positions in the Office of International Affairs/Middle East Studies Center, Center for Public Service, and the Institute for Sustainable Solutions. Her work with PSU included collaborative efforts on internationalization of higher education, international program development, sustainability in higher education, community-based service learning and sustainable development.
Halimi's career spans local to multinational assignments in academia, government and not-for profit sectors. For more than 20 years she has successfully managed international initiatives funded by USAID, UN Agencies, and the Department of State. Her regional experience includes South East Asia, South East Europe and the Middle East. She holds a doctorate degree in public administration and policy from PSU and a master's in public affairs from Indiana University, and is the author and co-author of numerous articles, book chapters, toolkits, case studies, white papers and reports.
Michael Kaptik Named Dean of Student Life and Leadership
Michael Kaptik has joined the Student Affairs team as the Dean of Student Life and Leadership. He will oversee Residence Life, Athletics, and Student Programs and Activities. He received his Master of Education in Higher Education Administration at the University of Texas at Austin and his Bachelor of Science in Architectural Engineering and Bachelor of Science in Civil Engineering at the University of Miami.
For the past 19 years, he has worked in various student affairs positions at the University of Texas at Austin, Ohio State University and the University of Hawaii at Manoa. He served as Director of Housing and more recently as the interim Vice Chancellor and Dean of Students at the University of Hawaii at Manoa. In his spare time, he enjoys the outdoors, spending time with his family (Megan, William and Noah), and coaching his sons' soccer team. He is looking forward to being part of the Bellevue team and helping students and staff shape the student experience.
– by Sharon Berg
Last Updated January 26, 2017