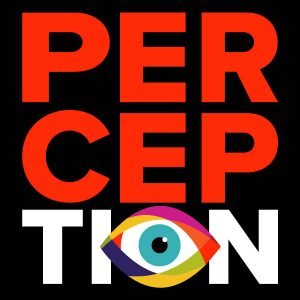 How do you know what you think you know? How does perception shape what you think you're capable of, how you should interact with others, even how to change the world? On Tuesday, Feb. 7, a dozen innovative speakers will arrive on the Bellevue College campus for its first TEDx event at the Carlson Theater, with talks inspired by the word 'perception.' Topics range from the importance of silence in healing communities, why it's never too late to quit a successful career in corporate America to start a rock band, and how an understanding of neurodiversity can help institutions develop the unique potential of each member in their organization.
"I think the diverse range of speakers are going to offer a fresh perspective and spark conversations about what we perceive, how we perceive, and what we can do to shift or broaden our perspectives to be more inclusive, engaged, and successful," said Alonda Williams, TEDxBellevueCollege founder and organizing committee member.
Attendees will also be able to participate in interactive activities between sessions to experiment with their own sense of perception. The event will also be available online for viewers afterward.
The independently produced event, operated under a license from TED, was organized by community volunteers and is aimed at creating dialogue as well as giving people a forum to share their passions, ideas and experiences.
Speakers and performers include:
Kyle Grant Wilson, Colonization happened
Micki O'Brien, Creating the new normal
Norm Alston, Time for a mathematical renaissance
Fernando Perez, I see you
Jane Wong, What working in a restaurant taught me about being a writer
Tammi Doyle, Why acting lessons can save the world
Amy R. Mack, A colorless workforce is unacceptable
Paula Boggs, Who I am
James (Jamie) Osborne, I choose, you choose
Dr. Nancy Gonlin, Archaeology of the night
Jenni Flinders, Taking command of your first impression
Nina Foxx, From the window to the wall, living from both sides of your brain
For more information about the event, visit www.bellevuecollege.edu/tedx.
– by Nicole Beattie
---
About TEDx, x = independently organized event
In the spirit of ideas worth spreading, TEDx is a program of local, self-organized events that bring people together to share a TED-like experience. At a TEDx event, TED Talks video and live speakers combine to spark deep discussion and connection. These local, self-organized events are branded TEDx, where x = independently organized TED event. The TED Conference provides general guidance for the TEDx program, but individual TEDx events are self-organized. (Subject to certain rules and regulations.)
About TED
TED is a nonprofit organization devoted to Ideas Worth Spreading, usually in the form of short, powerful talks (18 minutes or fewer) delivered by today's leading thinkers and doers. Many of these talks are given at TED's annual conference in Vancouver, British Columbia, and made available, free, on TED.com. TED speakers have included Bill Gates, Jane Goodall, Elizabeth Gilbert, Sir Richard Branson, Nandan Nilekani, Philippe Starck, Ngozi Okonjo-Iweala, Sal Khan and Daniel Kahneman.
TED's open and free initiatives for spreading ideas include TED.com, where new TED Talk videos are posted daily; the Open Translation Project, which provides subtitles and interactive transcripts as well as translations from thousands of volunteers worldwide; the educational initiative TED-Ed; the annual million-dollar TED Prize, which funds exceptional individuals with a "wish," or idea, to create change in the world; TEDx, which provides licenses to thousands of individuals and groups who host local, self-organized TED-style events around the world; and the TED Fellows program, which selects innovators from around the globe to amplify the impact of their remarkable projects and activities.
Follow TED on Twitter at http://twitter.com/TEDTalks, on Facebook at http://www.facebook.com/TED or Instagram at https://instagram.com/ted.
Last Updated January 26, 2017