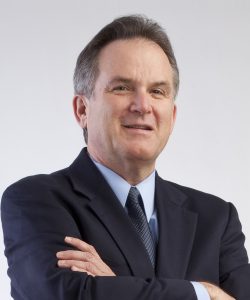 The Bellevue College Board of Trustees announced in late March that they voted to select Dr. Jerry Weber as BC's next president.
"Dr. Weber brings a track record of exceptional leadership, a deep commitment to the values we cherish, and a passion for creating pathways to success for traditional and non-traditional learners," said Dr. Lisa Chin, chair of the board. "We are thrilled that he'll be leading our community, and after a thorough search with an exceptional pool of candidates, we know he's the best choice to inspire the college to reach new heights."
Dr. Weber was selected as president of the College of Lake County in April 2009. Previously, he served as president of Kankakee Community College, and has held positions spanning from English faculty through vice president of instruction and student services.
"The college's dedication to student success, equity, sustainability, and diversity, and its innovative approach to excellence resonates with my own core values," said Dr. Weber. "I look forward to learning more about this unique institution, and working toward the shared mission of helping students reach their academic and life goals."
Last Updated June 5, 2017