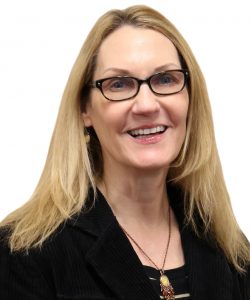 There's a good reason why Dr. Nancy Gonlin was chosen to be one of the speakers for Bellevue College's first TEDx event.
She's a senior associate professor of anthropology at BC, and her published work includes co-editing Commoner Ritual and Ideology in Ancient Mesoamerica, Ancient Households of the Americas and Human Adaptation in Ancient Mesoamerica. She also co-authored Copán: The Rise and Fall of an Ancient Maya Kingdom. Her next co-edited volume, Archaeology of the Night, will be her fifth book.
Why is it important to learn about our ancestors' experience of the night?
We don't know what we're missing in the modern world in terms of experiencing a truly dark night. Unless there is a massive power outage, it is not possible to see a sky full of stars. Many people have never seen the Milky Way, the planets or other astronomical bodies. For many humans, the visibility of the stars symbolizes our connection to the larger universe and is a very humbling experience.
Humans live as many nights as days (as one of my colleagues put it), but we often don't think of how our ancestors navigated the night. Reconstructions of the past favor the day. If we don't include the night, we're missing out on half of people's lives.
We don't normally think about light as a form of pollution. How does it affect the night sky, and us?
Light pollution negatively affects us, all of us. Medical research indicates it as a causal factor in a number of different ailments, from insomnia to heart problems. Our circadian rhythms are so disrupted that our bodies don't know whether it's night or day. Our regular hormonal cycles are altered, our brains don't rest, and our bodies pay the price.
But it's not just humans who are negatively affected. All other species on this planet suffer the consequences of our intense illumination. Perhaps the best known example is the green sea turtle that lays her eggs at night on the beach. Hatchlings emerge and crawl toward light. They are seeking the ocean but may end up following the glow of hotels or houses instead. There is no turning back and they die. This species, now endangered, may not live to see the end of this century.
How can the field of archaeology be applied to the study of night?
As the archaeological record disappears due to modern development, so too does the evidence for ancient nights. Sites are a limited non-renewable resource. Once an archaeological site is gone, it can never be retrieved.
The stars, moon, planets and the Milky Way held great significance to people of the past. As we lose the night sky in modern times, we lose our conception of our place in the universe. We evolved as much with the nighttime stars as we did with our daytime star, the sun. When we lose the night, we lose a part of ourselves.
– by Nicole Beattie
---
Related Coverage
TEDxBellevue College Focuses on Perception
Event Page: TEDxBellevue College
Speaker Page: Nancy Gonlin (including TEDxBellevue College video)
Last Updated June 2, 2017