Not long ago, it was rare for an undergraduate to become involved in scientific research. These days, however, most grad-school-bound undergraduates do laboratory or field work beyond what's required. Read the full story …
Featured Stories: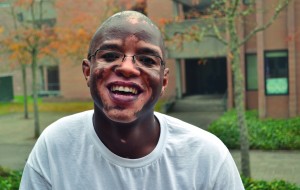 "I want to go into computer science."  What comes to mind when you hear that statement? Should the person saying it look a certain way? Should their eligibility to study in this field be decided by a certain set of life experiences? For Bellevue College graduate and current UW student, Alain Patience Mizero, the dream ...
Read the full story...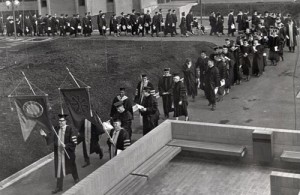 Bellevue College will celebrate its 50th Anniversary in 2016. Here's a Top Ten Timeline of highlights from our history. 1957: A college planning committee forms, made up of school district officials and citizens. 1965: In September, the college begins accepting applications for Winter Quarter, 1966. Fifty people camp out overnight to be first in line, ...
Read the full story...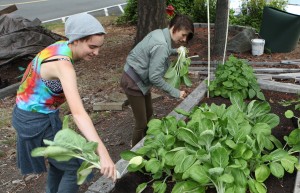 Many homes around the country boast a vegetable garden, or perhaps a row of containers on the porch overflowing with tomatoes, peppers and strawberries. And more and more people have been joining the ranks of home gardeners every season. At the beginning of Spring quarter 2014, the Bellevue College Garden Club took steps to offer ...
Read the full story...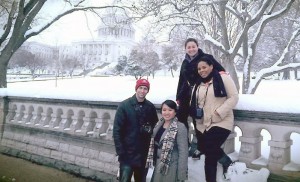 Four Bellevue College students traveled to Washington D.C. during Spring quarter to attend the United States Student Association's (USSA) spring event, LegCon, in which over 300 students from across the country travel to D.C. to learn about grassroots organizing skills and then put them to use on National Lobby Day on Capitol Hill. USSA, the ...
Read the full story...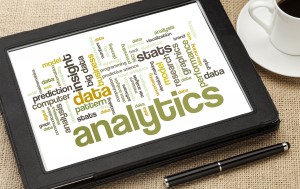 The first cohort in Bellevue College's newest of its six bachelor's degrees will begin classes winter quarter 2015. The program should graduate its first students in 2017. Data Analytics is the science of examining raw data with the purpose of drawing conclusions about that information. The program is designed to be convenient for working students ...
Read the full story...
Also in this Issue:
Last Updated November 12, 2020