Christina Sciabarra, associate director of the Center for Career Connections, recently emceed "Life on Mars: An Interactive STEM Panel". It was the first of several events to be held centered around The Martian, Bellevue College's BC Reads! common book for the 2016-17 academic year.
Featured Stories: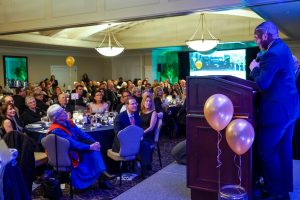 Not even freezing temperatures, snow and a Seahawks playoff game could keep over 200 people from attending Bellevue College's 50th Anniversary Gala held Saturday, Jan. 7 at The Golf Club at Newcastle. The formal affair celebrated the institution's golden anniversary while also raising funds to benefit students. The evening began with cocktails and a silent ...
Read the full story...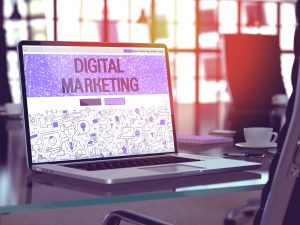 Bellevue College has been approved to offer a Bachelor of Applied Science (BAS) in Digital Marketing degree by the Northwest Commission on Colleges and Universities (NWCCU). It will be the 12th baccalaureate degree offered at the college, following the recent approval to offer a Bachelor of Science in Computer Science degree that was announced last ...
Read the full story...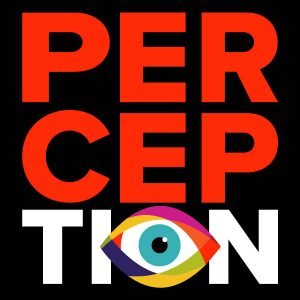 How do you know what you think you know? How does perception shape what you think you're capable of, how you should interact with others, even how to change the world? On Tuesday, Feb. 7, a dozen innovative speakers will arrive on the Bellevue College campus for its first TEDx event at the Carlson Theater, ...
Read the full story...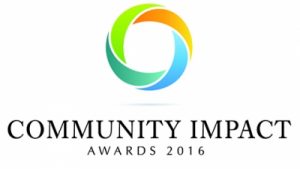 A partnership between Bellevue College and Year Up Puget Sound won the Seattle Business Magazine's Community Impact Awards in the category of Job Creation and Workforce Development. The award honors Washington state businesses and organizations that are making a tangible, measurable impact on their communities. The Bellevue College and Year Up partnership was selected from among ...
Read the full story...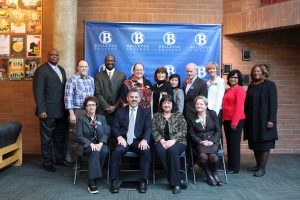 The nine justices of the Washington State Supreme Court visited Bellevue College to engage with the community, and to hear oral arguments on three cases. Since 1985, the Court has heard cases "on the road" several times a year in an outreach effort allowing citizens to see the court in action in their local communities. ...
Read the full story...
Also in this Issue:
Last Updated November 12, 2020