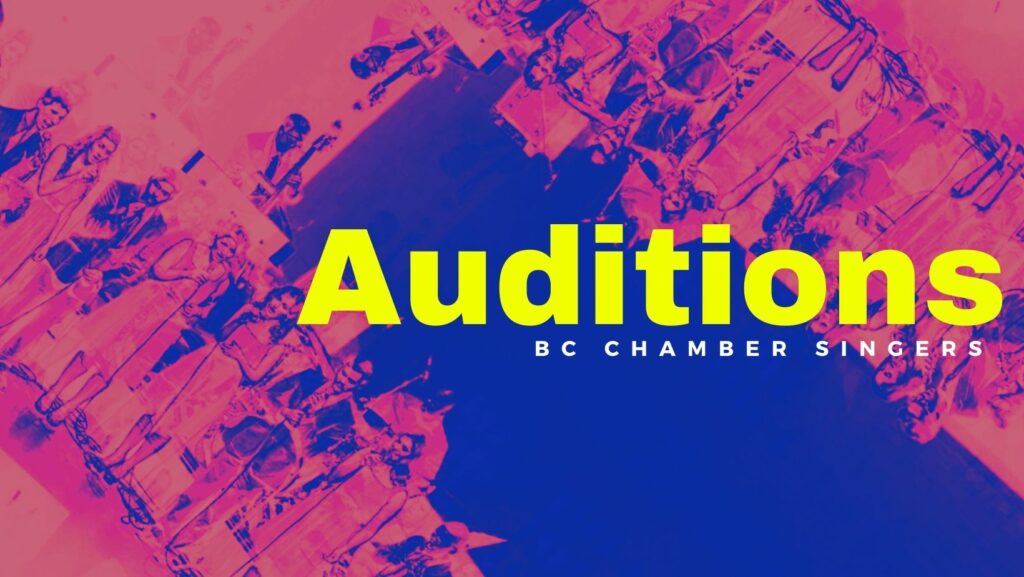 All students auditioning for BC Chamber Singers and performing at the concert must be vaccinated and show evidence of their vaccination status. Vaccination exemptions will not apply for this course. In-person auditions: bring proof of vaccination with you to audition.
While on-campus, masks are required in all inside spaces unless alone in a room, eating, drinking or for the purposes of rehearsal/performance.
To Audition Students should complete the following:
PRE-SCREENING (Phase 1) – Fill out the application
Apply Now
Download audition materials
LIVE VIRTUAL AUDITION (Phase 2 – After Video Pre-Screening)
Based on your pre-screening video, you may be invited to perform a live virtual audition on Zoom.
---
About The Bellevue Chamber Singers
The Bellevue Chamber Singers is a select professional level choral ensemble specializing in a wide array of vocal styles including music from 1200 to present, early music, classical choral chamber music, contemporary commercial music, and much more. The choir focuses on per­form­ing chal­leng­ing reper­toire of all peri­ods with par­tic­u­lar empha­sis on per­form­ing music of our time. Under the direc­tion of Thomas Almli, the group has gained a prestigious national and inter­na­tional rep­u­ta­tion with per­for­mances around the United States, Canada, Europe and South America.

Last Updated December 1, 2021