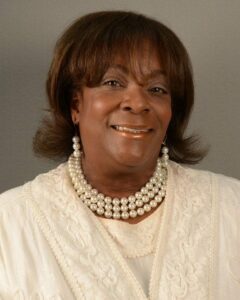 Gayle Barge brings depth and breadth of experience to essential college programs
Bellevue College has appointed Dr. Gayle Colston Barge as the new vice president of Institutional Advancement. In this role, she will provide leadership and supervision for all fundraising, marketing and communications outreach, including the college's 50th anniversary celebration in 2016. She is set to begin Nov.17.
"I am very excited Gayle is joining us," said BC President, Dr. David Rule. "She brings a great resume of diverse experience, a creative mind, and an optimistic perspective to Bellevue College leadership."
Barge brings over a decade of experience in higher education and has served in marketing, communications and public affairs leadership positions in the public and private sector for over 30 years. Most recently she served as the Director of University Public Relations at Central State University in Ohio. Barge's professional affiliations include the American Marketing Association, Delta Sigma Theta Sorority, Inc., where she serves on the national long-range planning task force and The Links, Inc.
"I'm thrilled to join the Bellevue College family and be part of the exceptional faculty and staff who work at BC," said Barge. "I'm looking forward to getting to know this incredible campus and its community."
Barge is recognized as a subject matter expert on topics related to African American Women and Work-Life Balance. In March of 2015, she will present research findings at the Oxford Women's Leadership Symposium in Oxford, England. She served as a gubernatorial appointee to the Ohio Job Training Partnership Act Commission and is the recipient of numerous honors including the Girl's Inc. She Knows Where She's Going Award. Barge is also a graduate of HERS, a program dedicated to creating and sustaining a community of women leaders through leadership development programs and other strategies with a special focus on gender equity within the broader commitment to achieving equality and excellence in higher education.
Barge earned her Doctor of Education degree from Pepperdine University in Organization Change; a master's degree in Strategic Communication and Leadership from Seton Hall University and a bachelor's degree in History from Minot State University.
Last Updated October 31, 2014