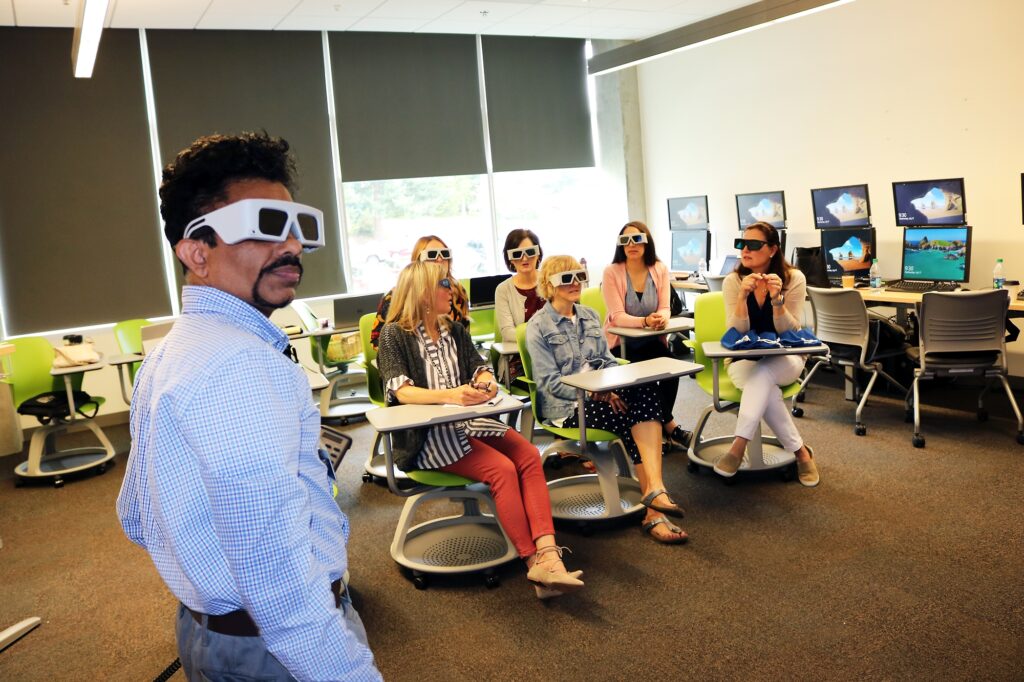 Radiation therapy educators from Washington, Nebraska, Louisiana, Arkansas, and Oregon converged on Bellevue College for a workshop held July 15-19, in part because the campus has a cutting-edge virtual simulator called Virtual Environment Radiation Therapy (VERT). Like a flight simulator used to train pilots, VERT allows radiation therapy students to practice their skills on virtual patients in a safe (and radiation-free) environment.
The Radiation Therapy Virtual Education Leadership Group got hands-on with VERT, shared creative teaching methods, and examined how simulation-based virtual education can enhance students' comprehension of treatment delivery processes and treatment plans.
VERT replicates the controls of a linear accelerator, which delivers targeted doses of radiation to cancer patients. Students can manipulate handheld controls while looking at a three-dimensional image on a screen, and send a simulated dose of radiation through the body of a virtual patient. They can observe exactly where the beam goes (which is invisible in clinical practice), and how the radiation treatments are affecting internal organs and other bodily systems.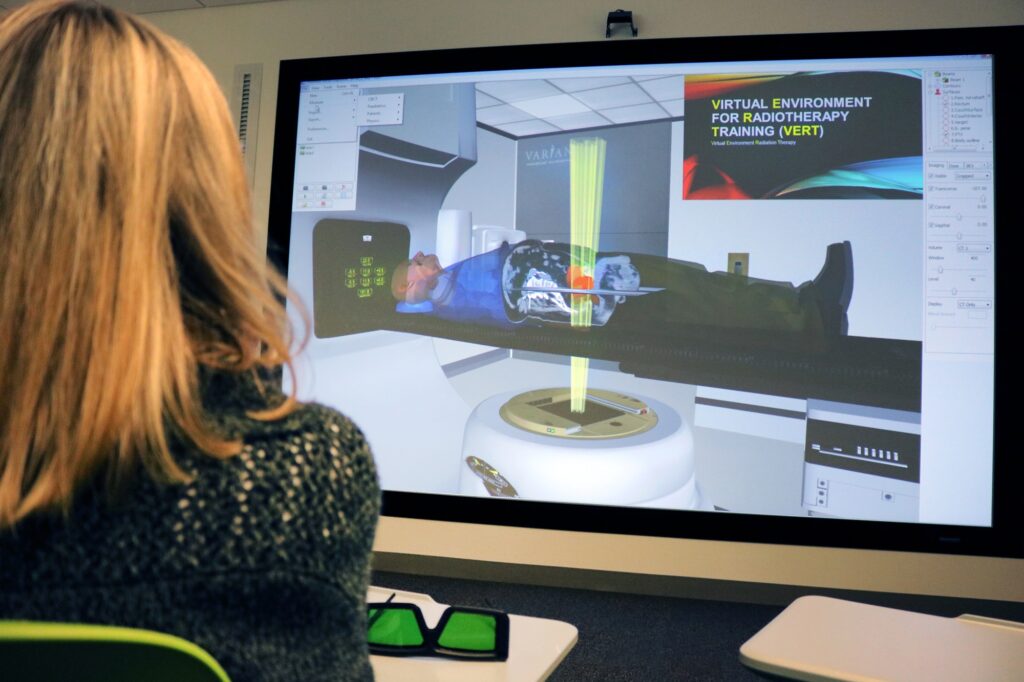 "This is a true benefit of the virtual world," said Linda Schinman BC program chair for Radiation Therapy and Medical Dosimetry, and a co-organizer of the event. "It allows hands-on learning in a slower paced environment so students can develop the necessary psychomotor skills before they enter a clinic and work at a much faster pace."
The leadership group formed in 2017 with the goal of creating curriculum for radiation safety and protection, reading images, matching fields, and catching setup errors. It's also creating lesson plans with alumni and certified radiation therapists in mind for their continuing education credit and continuing qualification requirements.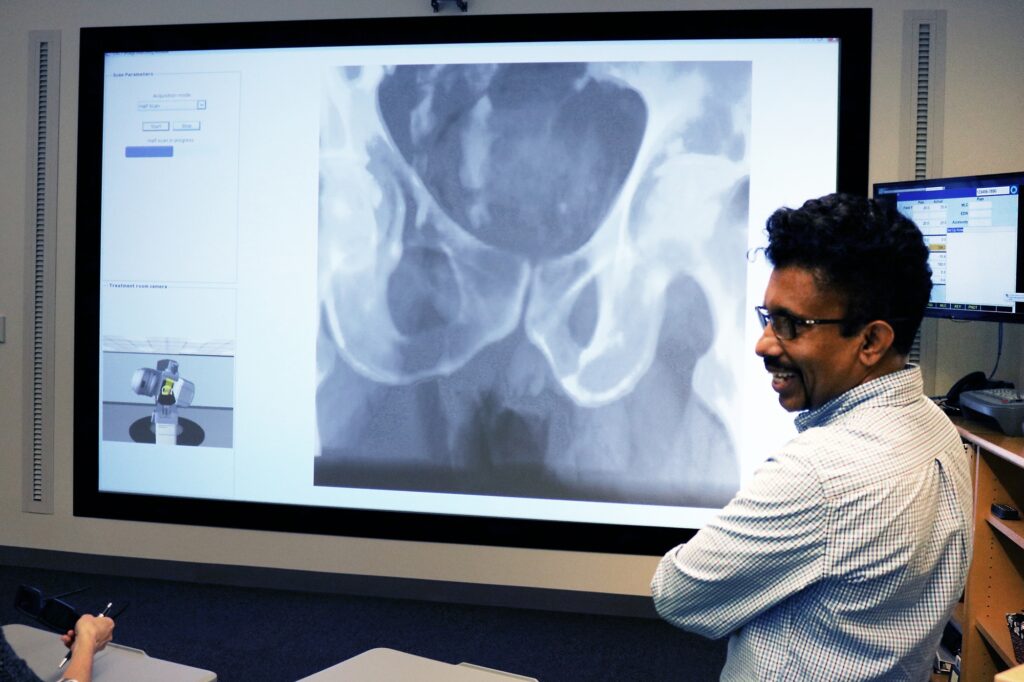 "VERT is an amazing instructional tool for professors as well," said Schinman. "It's tough to teach 3-D concepts from a textbook but easy with VERT."
The need for trained radiation therapists is increasing. The Bureau of Labor Statistics projects a growth rate of 13 percent, or double the average growth rate across all occupations in the coming years.
Bellevue College's radiation therapy program was launched in 1984. It's affiliated with 14 regional clinics from Everett down to Lacey; roughly half of the staff at these clinics are BC graduates.
Last Updated September 23, 2019