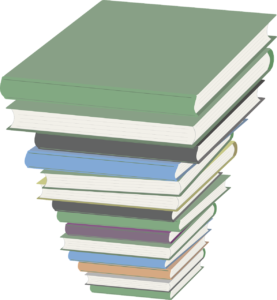 An innovative digital course materials program, called Inclusive Access, is saving Bellevue College students an estimated one-half million dollars in textbook costs Fall Quarter 2020. Since the program's inception in 2019, savings have increased each quarter," said Kristen Connely, BC bookstore manager.
"In Spring Quarter 2019 the program saved BC students $90,000 in textbook costs (an average of $94 per participating student)," said Kristen Connely, bookstore manager. "While Fall Quarter 2019 increased to 1,770 participating students and saved $166,000, Winter Quarter 2020 rose to 3,197 participating students in 162 classes, saving students $300,000. In Spring Quarter2020, there were 3268 participating students and 156 classes for a savings of $302,290. And now the big news is, that with 255 classes, the savings Fall Quarter 2020 will be an estimated $500,000!"
Inclusive Access is a method of providing access to digital course content so instructors can use interactive courseware platforms or e-books in place of printed text. The program allows BC to reduce student course-material costs in comparison with traditional print text and ensures that every student has easy access to the content by the first day of class.
Working in collaboration with top publishers, the Inclusive Access program negotiates discount pricing when instructors decide to include use of an interactive courseware platform in their curriculum. Each participating course essentially becomes a buying group, acquiring the content through a single source, so publishers are willing to negotiate much lower prices than they can for print materials.
"The program at BC started with the enthusiasm of our students," said Connely. Students formed a committee to investigate solutions to lower the cost of textbooks. According to the Bureau of Labor Statistics, the price of printed textbooks rose three times the rate of inflation from January 1977 to June 2015, a 1,041% increase.
The University of California, Davis hosted a textbook accessibility conference about three years ago. Connely attended the three-day conference and brought three students from the committee with her – the only bookstore manager to do so. "They were a big hit with the rest of the conference attendees," said Connely. "No one else apparently thought of including students. Many questions were directed at our students, and their input turned out to be very helpful."
By moving to digital textbooks, the pricing is from 50% to 80% lower than equivalent printed textbook prices and much lower than wholesale prices. "It took about three years of planning and working with multiple departments across campus before the program was activated in the fall of 2017," said Connely. "The bookstore has had 10% to 20% growth every quarter since the program began in Spring Quarter 2018, and it has proven an added revenue source for the college, offsetting the loss of print sales."  
Last Updated December 2, 2020