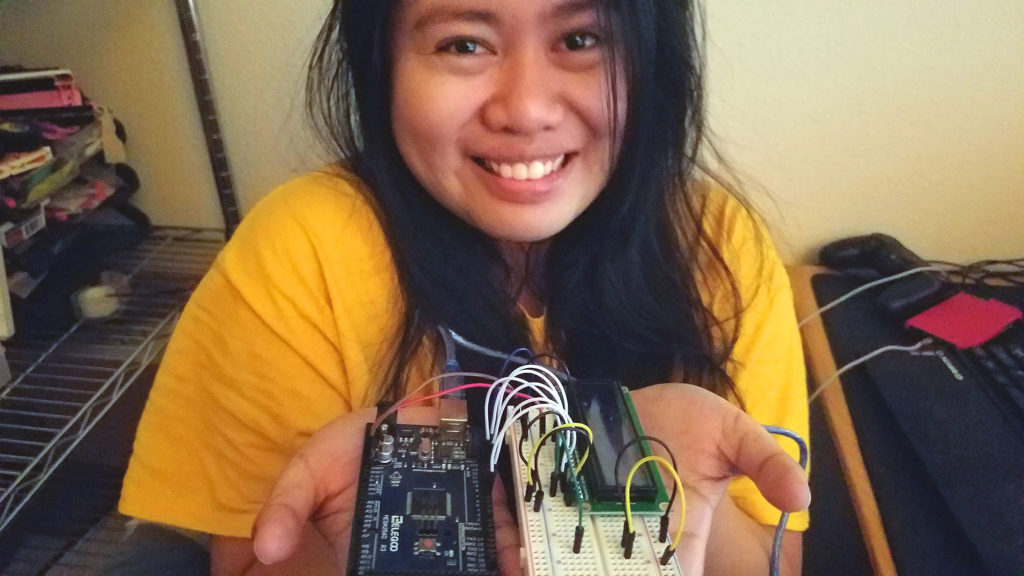 A BC student gives herself permission to pursue happiness
In the spring of 2013, Charmaine "Cid" Canja fulfilled her mother and father's lifelong dream. She became a nurse. It was the culmination of her parents' sacrifice, long working hours, and for Canja, intense studying. Of the 35,000 people taking the Philippine National Licensure Exam, she placed fifth.
The problem was, she didn't want to be a nurse.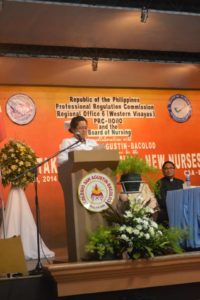 "While nursing is a beautiful, challenging and deeply rewarding field, it simply didn't fit me as a person," she said.
As chance would have it, Canja came to Washington state in 2019 to visit her fiancé. While visiting, she sat in on his calculus, computer science and STEM to Stern classes at BC. She thoroughly enjoyed all three, but was particularly intrigued by the STEM to Stern class. STEM to Stern accelerates the growth of students in the science, technology, engineering and math (STEM) fields.
"It may sound funny to spend someone's hard-earned vacation in the classroom, but I genuinely enjoyed every bit of it," she said. "When we were done (with an activity in the STEM to Stern class), I felt like a new person."
Canja decided to speak with Dr. Lindi Mujugira, associate director for STEM to Stern, about the possibility of joining the program. She shared her desire to explore other careers in the STEM field, but fear and insecurity held her back.
"She helped me figure out some very important things that remain relevant to this day: how to give yourself permission to pursue happiness, how to tackle seemingly impossible goals, and most of all, how to ask for help," said Canja.
Canja decided to take the leap. She quit her nursing job and moved to Washington state. But she faced another big hurdle: paying for college when she already possessed a bachelor's degree. Feeling overwhelmed, Canja stepped into the Bellevue College Center for Career Connections.
The Center for Career Connections works with BC students and community members alike. The center connects students with industry professionals and employers, helps inform career options, and provides hands-on learning opportunities that can make all the difference on the job market. The center also offers one-on-one consultations as well as small group workshops on effective techniques for interviewing and networking.
The center pays special attention to the needs of underserved populations.
"We have a true 'no wrong door' approach. Anyone coming into the center can get help at our front desk. We explain our services, or refer them to someone equipped to help them," said Chiew Jones, associate director of the Center for Career Connections. "We serve a diverse community that comes from different walks of life. Many people enter our office feeling helpless and they leave feeling empowered and encouraged."
Canja shared her financial concerns as an out-of-state student who already held a bachelor's degree. This disqualified her from most scholarships. The center staff encouraged Canja to apply for a National Science Foundation STEM scholarship, which she got.
"I'm deeply grateful for this scholarship," she said. "If not for this, I probably wouldn't have even considered giving myself a chance to go back to school in the first place."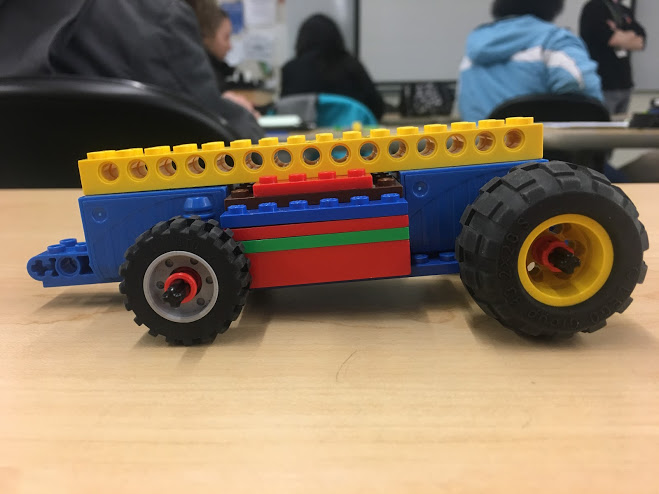 Canja is now part of the STEM to Stern program, where she studies alongside students with similar interests and career goals. In addition to coursework, members get to meet with professionals in STEM industries. This helps them learn how their degrees will be applied in the real world. They also take part in practical sessions on key elements of their future job search, like resume writing.
One such practical assignment Canja received was to apply for two internships – something she didn't think she was ready to do. "I just kept thinking about the people around me who were doing crazy genius-level things at such a young age, so I thought I had to develop my skills before I considered applying," she said.
But sometimes all someone needs is the initial push. Canja landed an internship – and a highly coveted one at that.
When I received the email from Washington State University (WSU) about being accepted into their Wearable Computing REU (Research Experiences for Undergraduates), I honestly panicked and could not believe it," said Canja. "If not for Dr. Mujugira, the center, my friends and STEM to Stern, I would have backed out and not even tried in the first place. This experience has changed me for the better, and I really like the person I've become as a result."
STEM to Stern "helps students like Cid to find the opportunities that will help them grow into their careers," said Mujugira. "Cid already had a previous career and has learned that bringing your previous experience to a new career is possible."
Because of COVID-19, Canja's internship will be held virtually with Robert Catena, Ph.D., in the Gait and Posture Biomechanics Lab at WSU Pullman. Her previous career in nursing will no doubt give her an additional level of understanding on the project.
"Looking back at my days as a nurse, I would often see problems that both patients and staff would have due to inefficient systems," she said. "This internship will help me get a sense of how to address these inefficiencies from another perspective."
Canja is thrilled about this unexpected yet wholly welcome career change. Through her experiences at BC, she's learned just as much outside the classroom as in it.
"Asking for help is also a blessing for those who give it. Let people have the opportunity to help you. You are not a burden; it is not a sign of weakness to need help. I came to the Center for Career Connections because they want to be there and they are more than happy to help. I came to them for help with getting into a program, and what I received is so much more than I could have asked for," she said. "I feel like I have a bright, wonderful, exciting new life and I want to live that life so much now."
---
Center for Career Connections
To learn more about how the Center for Career Connections can help you, please visit bellevuecollege.edu/careers or call (425) 564-2279 to book a free, confidential appointment with a career specialist. All appointments are currently offered either via videoconference or telephone.
Last Updated December 29, 2020