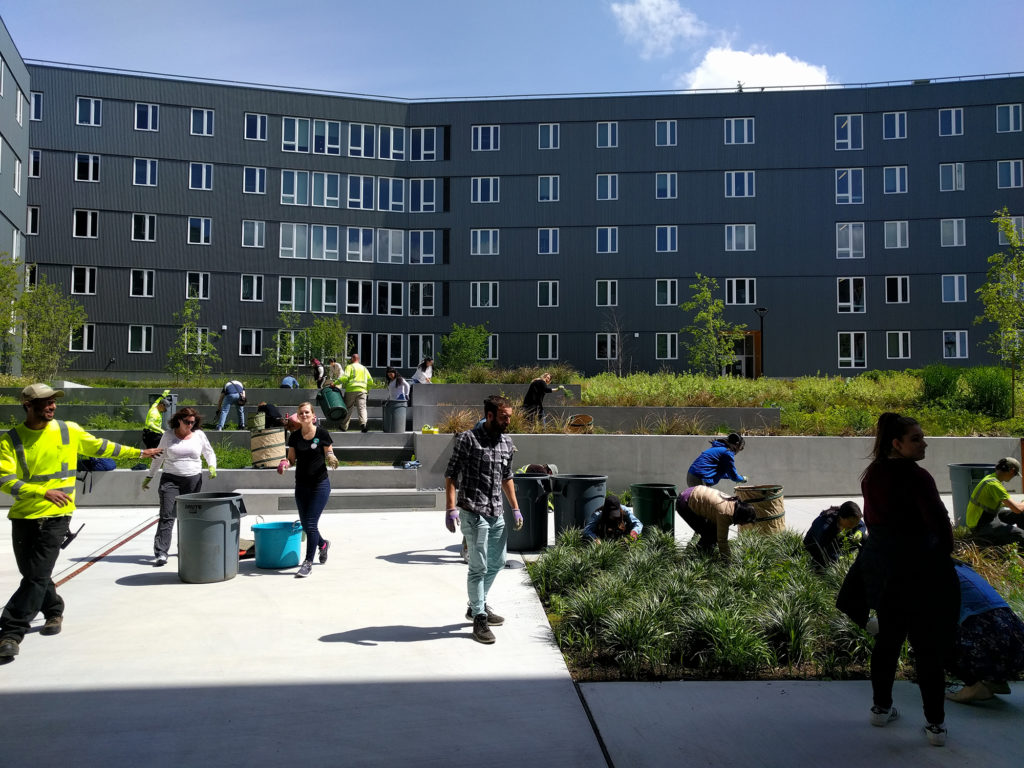 From beehives to solar umbrellas, projects help make BC green
---
Bellevue College launched its first Earth Week 20 years ago, and since then, the campus has grown with an eye toward incorporating sustainable practices both large and small. Join us for a photo tour of just some of the ways we're going green to benefit students, our community, and planet.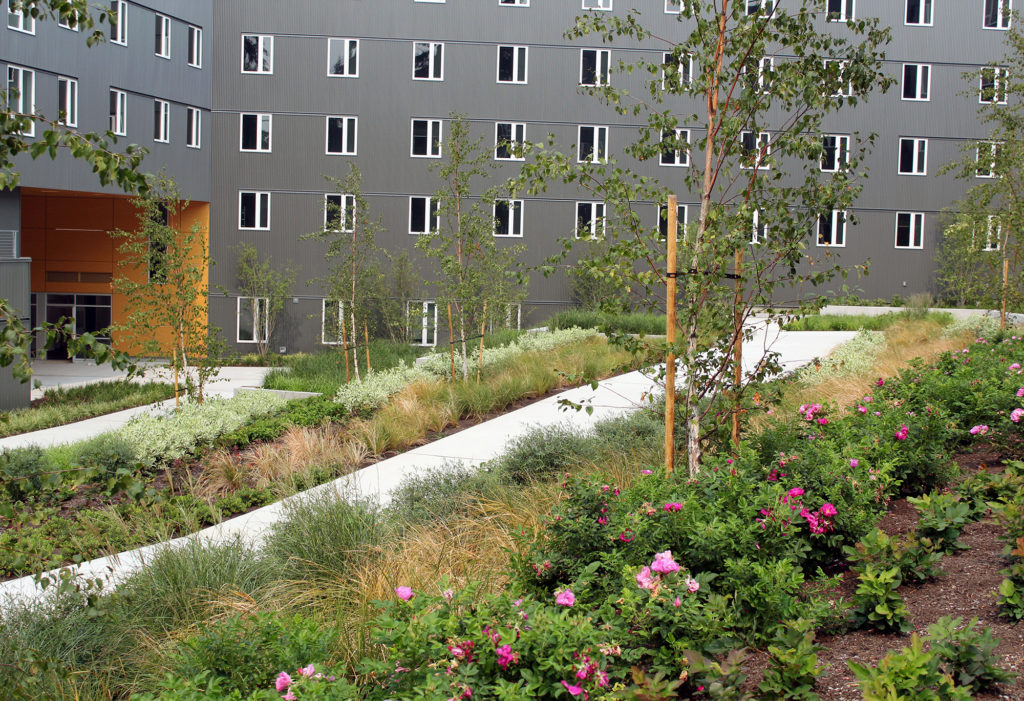 Student Housing Rain Garden
Composed of native plants, the rain garden works to absorb and filter out the sediments and toxins in rainwater before reaching the storm drains and ultimately our natural waterways like the Puget Sound.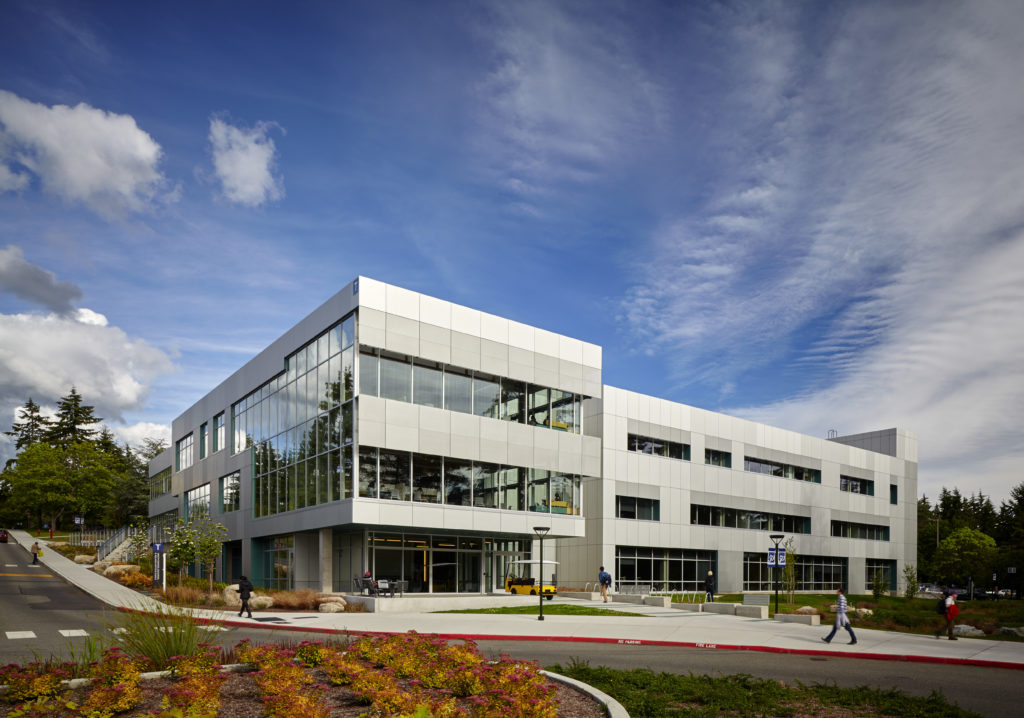 LEED® Certified Design for New Buildings
New buildings on campus have been designed with LEED®, the Leadership in Energy and Environmental Design building certification system, in mind. The T Building and S Building achieved LEED® Gold, and the Student Housing facility achieved LEED® Platinum, the highest rating.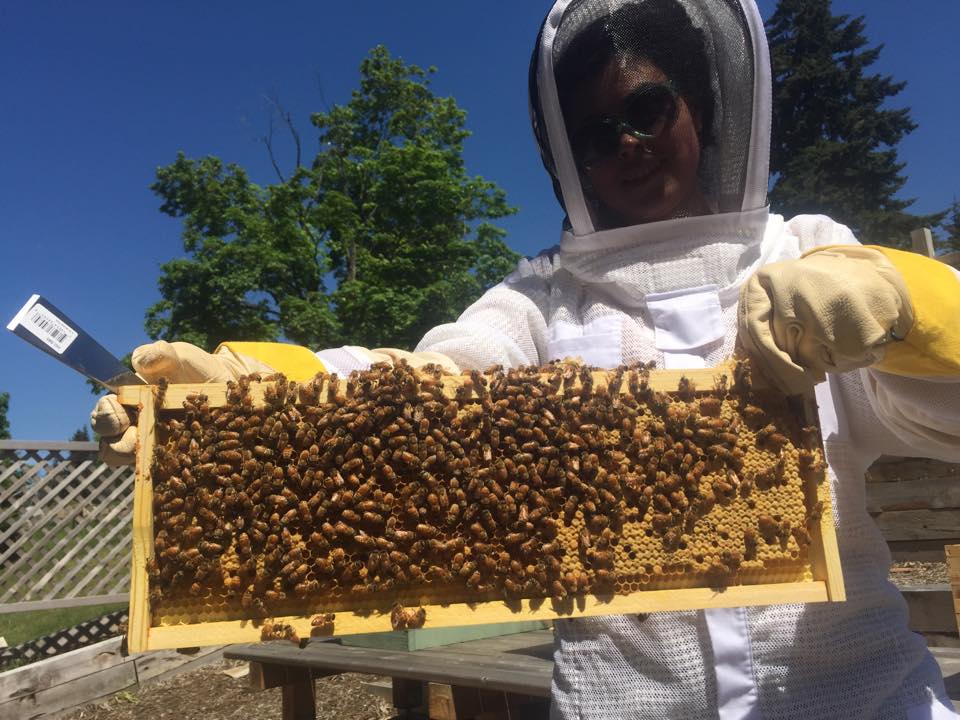 Minding Our Own Beezness
Beehives reside behind the S Building and are maintained by BC's Beekeeping Club. Club members learn how to keep a healthy and thriving colony by applying effective and sustainable apiary techniques.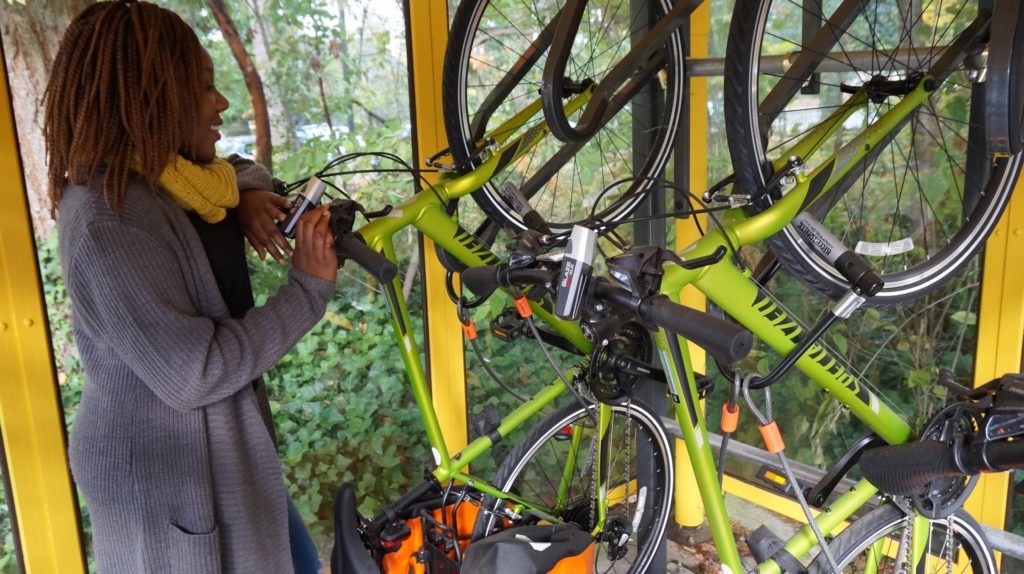 Bike Rental Program
The BC Bike Rental Program has bikes available for rent. All bikes come with waterproof saddle bags, lights, locks, and a helmet. There's also a bike fix-it station on campus for all bicyclists.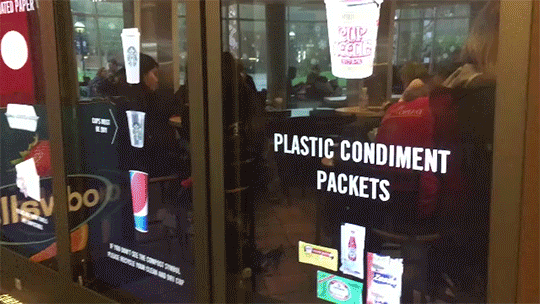 EvoEco Smart Bins
New to the C Café, EvoEco Smart Bins help guide waste sorting through engaging and interactive displays. The screens scroll through sorting guidelines, while sensors weigh items and detect whether items have been improperly disposed of, prompting users to think again about their choice.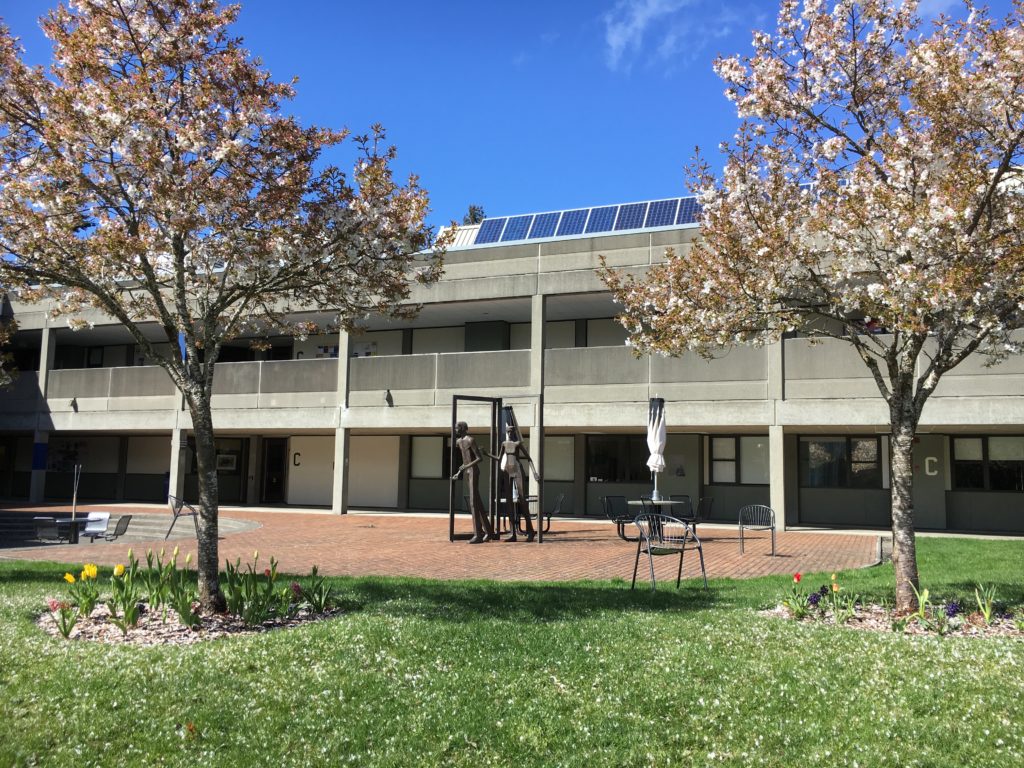 Solar Panels and Umbrellas
Solar panels are located on the C Building and R Building roofs. The panels can power about 8% of the C Building load and 70% of the R Building load. Anyone on campus can plug electronics into the base of the solar umbrellas in the C Courtyard for an environmentally friendly battery boost.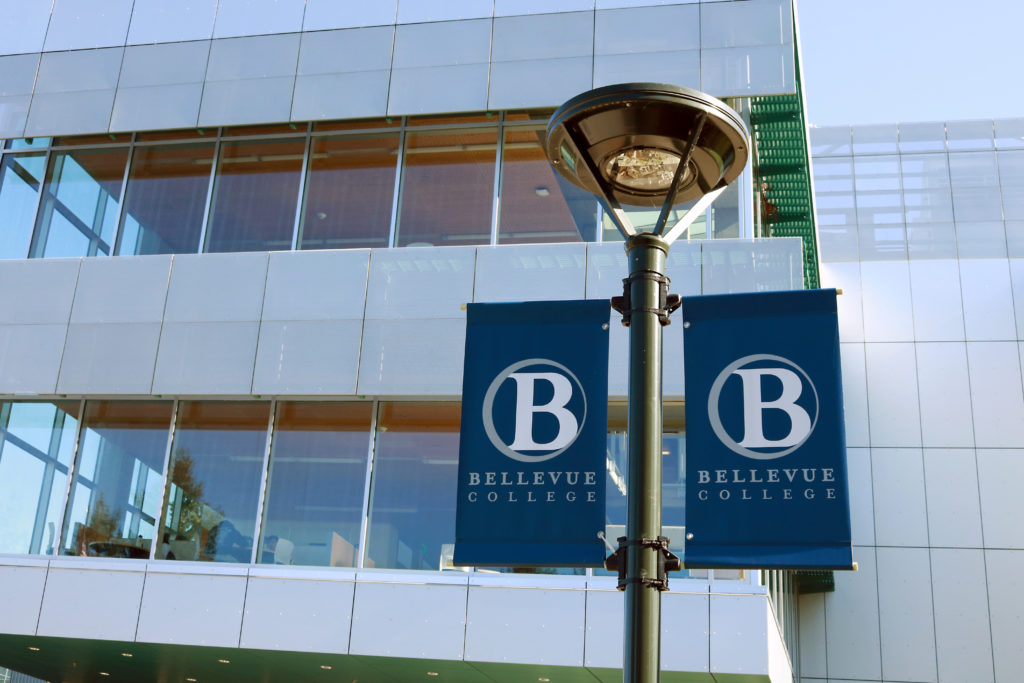 Lighting Design
Exterior lights surrounding the S Building, T Building, and Student Housing all face down to minimize light pollution.
---
Office of Sustainability
Bellevue College's Office of Sustainability strives to create a more sustainable campus, curriculum, and leadership community. In 2007 Bellevue College joined the American Colleges and University President's Climate Commitment (ACUPCC), which pledges to strive for carbon neutrality. Bellevue College achieved a STARS Silver Rating from AASHE and the 2013 Climate Leadership Award for Associates Colleges from Second Nature as part of the ACUPCC.

[ssba-buttons]

Last Updated November 25, 2020