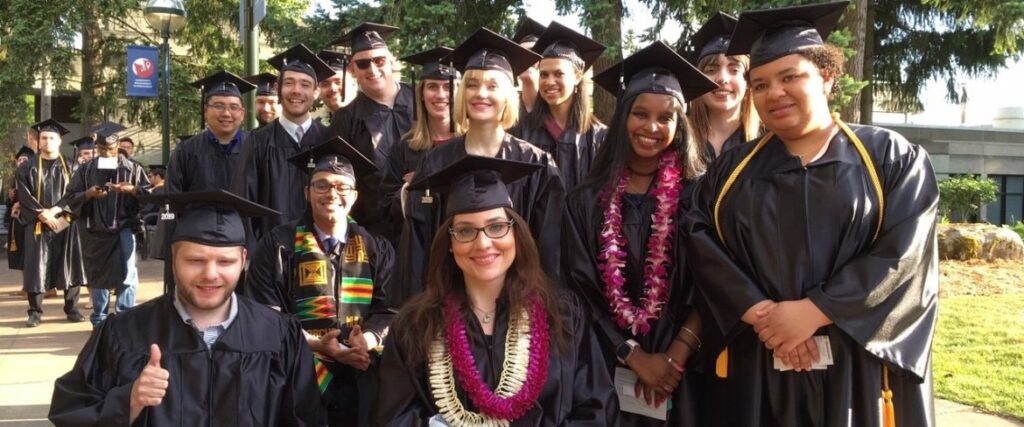 The 5th Annual College Bound Resource Fair for students with disabilities returns Saturday, Feb. 6 from 9 a.m. – 12:30 p.m. This free event is open to the public and was created specifically for aspiring college students with disabilities as well as the families and educators in their lives.
"I am very happy with my decision to go to college because I can get my associate degree and further my career goals," says Panida Lamb, a student in the OLS Bellevue College program. "There are lots of varieties of resources available to college students with disabilities. If you cannot find the resources, someone will help you find the resources you need."
Presentations include information sessions from five local college programs and additional breakout sessions from other local organizations. Vendors and non-profits will also be on hand to provide more information about their support services. College Bound is free to attend and will be held online via Microsoft Teams. Everyone from 9th-12th graders, high school graduates, young adults and adults are encouraged to attend.
---
Occupational & Life Skills (OLS) is an accredited associate degree program for adults with learning disabilities. In our uniquely supportive skills-based program, students apply academic knowledge through community activities, service learning, and social experiences. Students identify a career pathway, gain marketable, workplace-ready competencies, develop better interpersonal skills, and complete an internship in alignment with their career goals.
Last Updated February 1, 2021