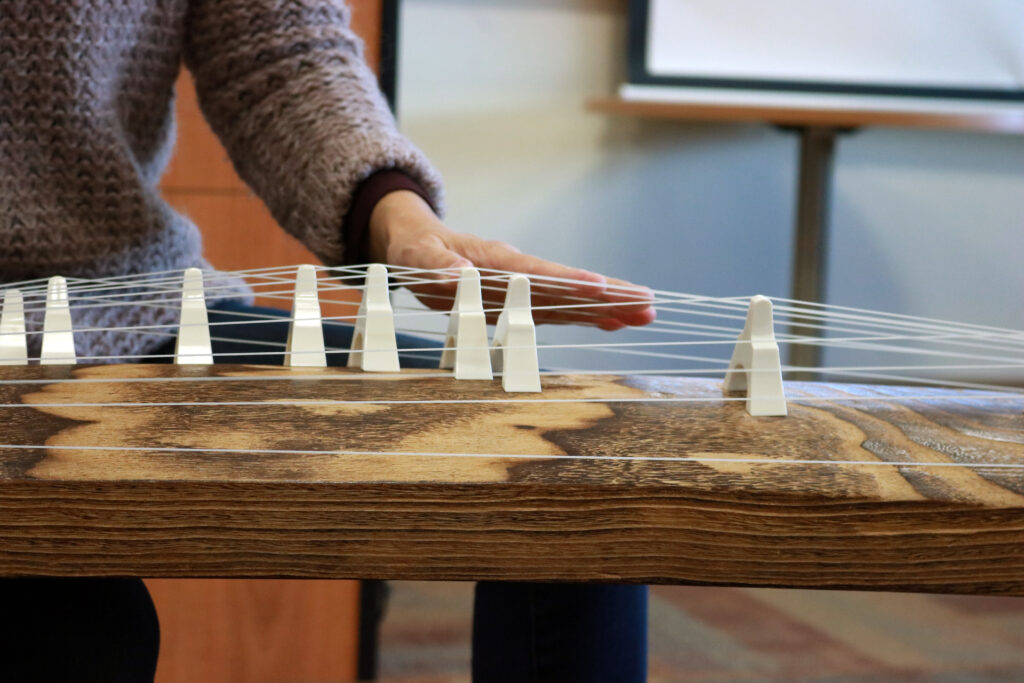 Bellevue College students, faculty and staff have been hard at work creating an exciting lineup of events for the college's 5th Annual Japan Week that will be held Oct. 4-9. Japan Week is an opportunity for BC students to explore Japanese history and culture throughout the week (Oct. 4-8), and the public can join sessions Saturday, Oct. 9. Like last year, all events will be held virtually to ensure the health and safety of presenters and participants. Pre-registration is required.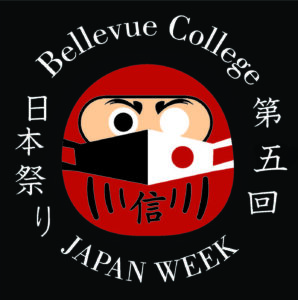 Japan Week was launched in 2017 by BC's student Japanese Culture Exchange Club to foster an appreciation of Japanese history, culture, and traditional and contemporary art forms. Guest lecturers, performers, and exhibitors are invited to share their professional skills and knowledge. The now-annual event has proved to be extremely popular with students and with the broader Bellevue community.
"Younger students today may be familiar with contemporary Japanese cultural offerings like anime, manga, cosplay, etc. but they're not as familiar with traditional Japanese art forms like ikebana, bonsai and shodo," said faculty mentor Anne Matsumoto Stewart. "Japan Week is a fun way to explore the breadth of Japanese art forms."
The festivities include contests with prizes for character bento, origami, cosplay (via photo submission), kendama (via video submission), and a Japan Trivia Quiz (live on Zoom Oct. 9).
Stewart added that last year even COVID-19 couldn't dampen the enthusiasm. "When we held Japan Week on campus, we'd attract thousands of visitors on the Saturday that was open to the public. I was pleasantly surprised that when we transitioned to holding the events virtually, we drew about 3,300 people from 45 countries to our website during the six-day event."
This year includes livestream workshops and presentations. The shift to virtual also allows presenters, artists, and facilitators the opportunity to participate in real time no matter where they're located geographically.
A BC alum, Shinji Maeda, made local headlines, including a profile in The Seattle Times, for his recent 22,000 around-the-world solo flight. Partially blinded in a car accident in Japan at age 18, Maeda found support, and a new life direction, thanks to BC's International Business Professions program. Maeda will present an inspirational talk, 'You Are the Pilot in Command of Your Life' on Oct. 9.
"Everyone faces adversity at some point in their life, but the important thing is to move forward – and through – those challenges," said Maeda. "I'm excited to share my journey with students and hope it inspires them to not let anything come between them and their dreams."
Anne Stewart also credits community supporters for the event's continuing success. "It's very meaningful for students to have that acknowledgement from members of the community and it motivates them to try to make Japan Week even better each year."
Hisao Inagaki, Consul General of Japan in Seattle, said, "The Consulate-General of Japan is happy to offer our support to Japan Week. I greatly appreciate the efforts of Ms. Anne Matsumoto Stewart and the members of the Bellevue College Japanese Culture Exchange Club to promote and share Japanese culture on campus and in the community at large, especially during these challenging times. Japan Week promises to bring you joy and the opportunity to discover something new through its innovative programming and interesting featured topics. I encourage everyone to join this festival of Japanese culture."
Asako Tateishi, president of Japan Creative Arts, said, "BC's annual Japan Week is a very significant event that deepens mutual understanding and stimulates cross-cultural exchanges with the community. It's also worth noting that active college students run this event and although it is a big challenge, they are learning through management which will help in their future. Japan Week is a representative event in the region that supports the growth of students and benefits many people, and we are looking forward to it, believing that it will be another success this year."
Shinichiro Takahashi of Ten Sushi added, "I am just happy to support students planning this great event introducing Japanese culture to the community."
Japanese-American Experience During and After WW II Oct. 7 (Open to the Public)
Japan Week Sessions Oct. 9 (Open to the Public)
Register at https://bit.ly/JW2021Sat
11 a.m. – Rakugo – Traditional Comedy Storytelling (in English)
12 p.m. – Motivational speech by "one-eyed pilot" Mr. Maeda – You are the Pilot in Command of Your Life
1 p.m. – Buddhist Vegetarian Cooking Demonstration (Shojin Ryori)
2 p.m. Japan Trivia Quiz – Answer Japan-related questions to win a prize.
For questions, contact: JapanWeek@bellevuecollege.edu.
Posters to download and share (content also available on the Japan Week website):
Last Updated November 9, 2021